The Ecumenical Kermesse took place on Saturday, December 3, at the Chapiteau in Fontvieille to raise funds for charity.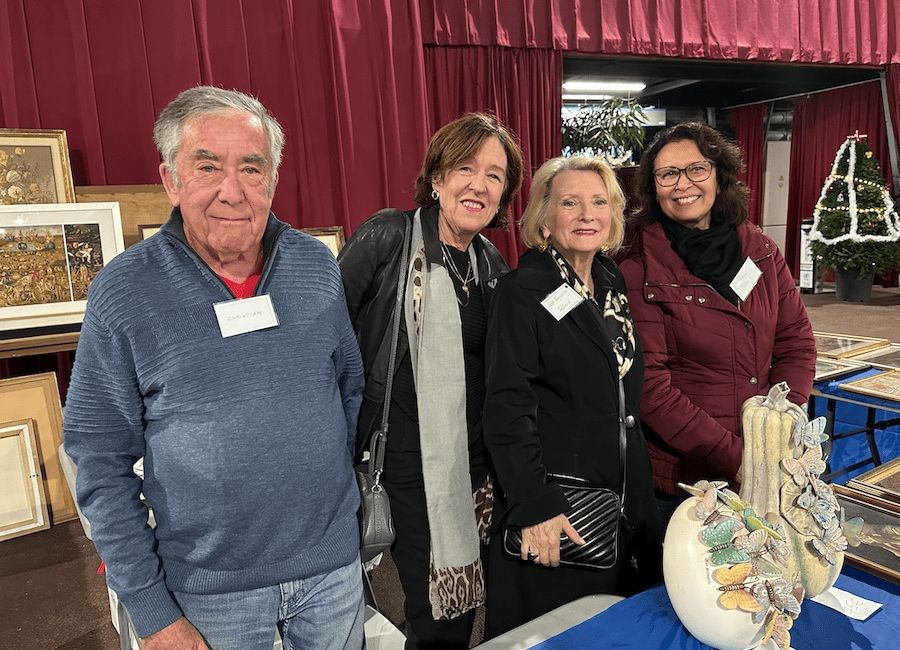 One of the first visitors was HSH Prince Albert, who toured the stalls and spoke to many of the volunteers from the local churches that combine their efforts for the popular jumble sale. His support was very much appreciated.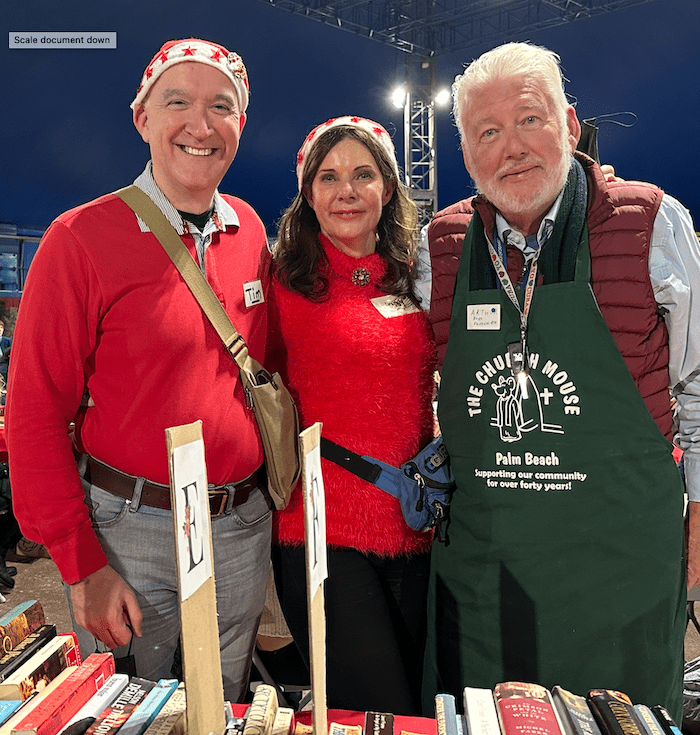 Needless to say, many of the donated clothes are of very high quality and eagerly snapped up by bargain hunters, many of whom travel from neighbouring communities and Nice. The book stall is also a major attraction for local bibliophiles in need of a good book or two to read over Christmas.
Saint Paul's Anglican Church raised 6,500 euros for local charities.
PHOTOS: Ian and Martina Brodie
Main image: Helpers at the St. Paul's Cafe stall, with Church Council President Hope Swales (in red) in the foreground, 2nd image: Christian. Hede, Lora and Wibha at Paintings and Litographie stall, centre, on the book stall, Tim, Helen and Arthur, below, volunteers from the British Association of Monaco, with President Yvonne Bernhardt front and centre