Greek tennis star Stefanos Tsitsipas has moved to his new apartment in the Principality, sharing the news with his fans via an Instagram post captioned "A new home is a place for memories to be made and dreams to come true."
Having already been a Monaco resident for multiple years, the 24 year-old tennis ace is very familiar with the comfort and security that the country provides, so it comes as no surprise that he should choose to relocate within the Principality.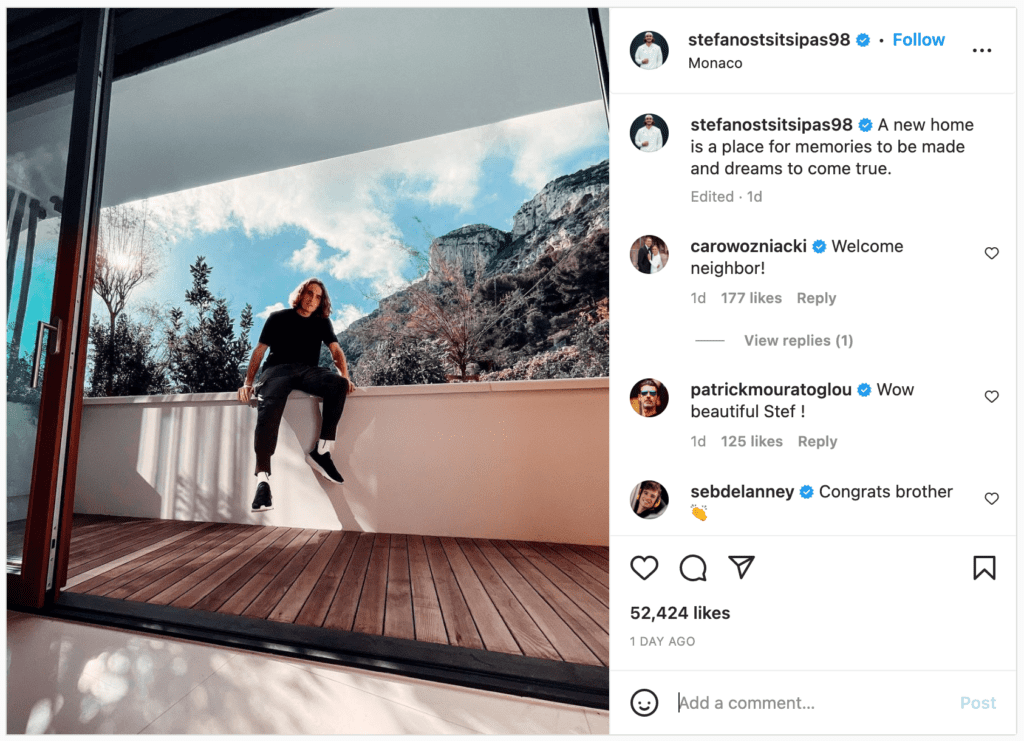 The instagram post (above) shows Tsitsipas perched on his new balcony, which has a view of the recognisable Tête de Chien. Among those who commented is fellow tennis star, and now neighbour, Caroline Wozniacki. The Danish tennis player wrote "Welcome neighbour!"
Tsitsipas and Wozniacki are just two of a long list of tennis stars that have found a home in Monaco, including Novak Djokovic, Daniil Medvedev, David Goffin and many more.
However, Tsitsipas doesn't just live amongst the Tennis elite, he is the elite. Tsitsipas is currently ranked in third place in the Singles ATP world rankings after Carlos Alcaraz and Rafael Nadal in first and second places respectively, and has back-to-back Monaco Masters titles to his name.