Damien Carew, an Australian in his thirties, remains in custody while police investigate the attempted aggravated murder of his Russian-born wife at the couple's home in La Turbie last week.
Anna Polianskaya Carew (33) remans in a coma and the couple's two young children are in the care of her family, who live nearby.
Damien Carew had worked in real estate in Monaco and was already under judicial control in a money-laundering case and had served several months in prison.
Anna was educated at ISM and IUM and had worked for a well-known family office in Monaco and for a number of real estate companies in the Principality.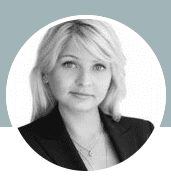 According to reports it was Damien Carew who called the emergency services after last week's incident.
Mr Carew – who gives his residence as Monaco – is listed as director of a Monaco company, BCR International sarl, with an address at 17 ave. de l'Annonciade.
He and his wife are listed as directors of a UK company, Sterling Estates International, which was registered firstly in Monaco at the Annonciade address and later at 120 Baker Street, London. A third person, Natalie Louise Carew (36), of Portsea, Victoria, Australia, had been a director from August 25, 2017, until she resigned from the company on December 3, 2017, to be replaced by Anna. The company was dissolved in May 2021.
PHOTOS: Top, Damien and Anna Carew on their wedding day in 2013 (public domain), centre, Anna