In a communique on Thursday, December 29, HSH Prince Albert illustrated the high esteem in which Archbishop Emeritus Bernard Barsi was held by Himself and His Family. The Sovereign Prince spoke of the great sadness felt by himself and Princess Charlene.
"The Principality cherishes the memory of a passionate man of faith, attached to the priesthood and to the values of the Gospel, who, thanks to his benevolence and his listening, was appreciated by all in the diocese."
The Prince and Princess wish to honour the memory of someone who accompanied the Sovereign Family in both a spiritual and pastoral way for more than 20 years, the Sovereign said.
Prince Albert added that he and the Princess, both personally and in the name of the population of Monaco, offer there prayers and condolences to the family of Monseigneur Bernard Barsi as well as to everyone, clerics and lay persons, to whom he was dear.
The Prince's Government also issued a statement on Thursday.
"It is with deep sadness that the Prince's Government learned of the passing, yesterday, of Monsignor Bernard Barsi, Archbishop Emeritus of the Principality of Monaco where he officiated at the head of the Diocese for 20 years. During all these years, until his retirement in 2020, Monsignor Bernard Barsi guided the Catholic community of Monaco, with benevolence and fraternity.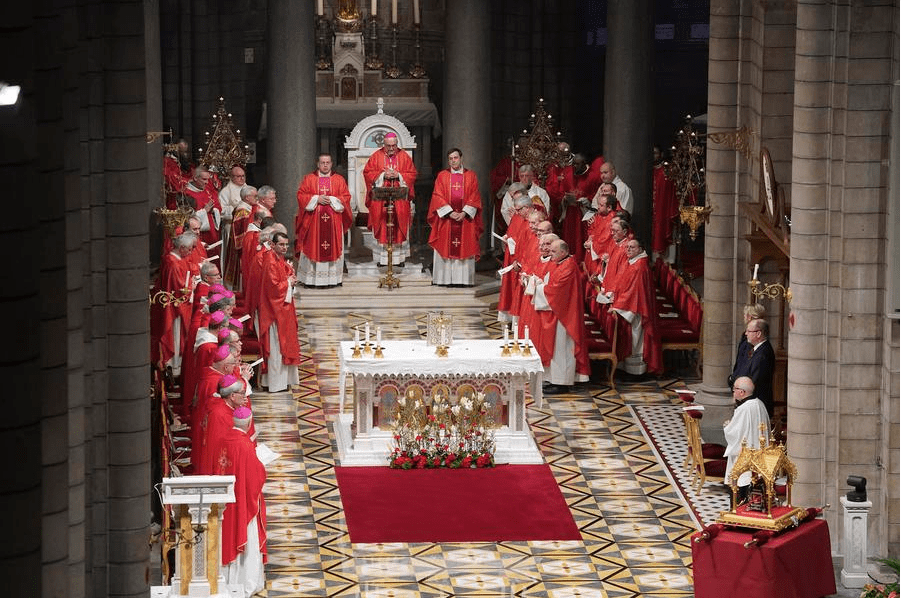 "Always listening to the faithful, he knew how to provide advice and comfort to everyone. His human qualities were unanimously recognised and appreciated. Since his episcopal consecration on October 8, 2000, he was a participant in and a privileged witness to the moments of joy and sadness of the Monegasque community and major religious events of the Prince's Family and the population of the Principality.
"The Prince's Government offers its most sincere condolences to his family, as well as to the members of the Diocese of Monaco and the Catholic community of the Principality."
Hope Swales, President of the Church Council of Saint Paul's Anglican Church added: "We were deeply saddened to learn of Mgr Bernard Barsi's passing yesterday. He was much loved by all in Monaco, showing even non-believers the positive role an Archbishop can play in everyday life.
"St Paul's was honoured to have Mgt Barsi participate in our Nine Lessons and Carol service for many years. Our sincere condolences go out to his family and all of our Catholic brethren."
Photo, centre, Archbishop Bernard Barsi at the service in the Cathedral marking the end of his term, Michael Alesi