Fashion for Floors in Monaco is teaming up with Maison Pierre Frey, the high-end French furniture maker.
The collaboration with Fashion for Floors is a first for the Parisian house, which has until now worked only with designers, architects, and other professionals. The Monaco collaboration will be a shop window for individual clients.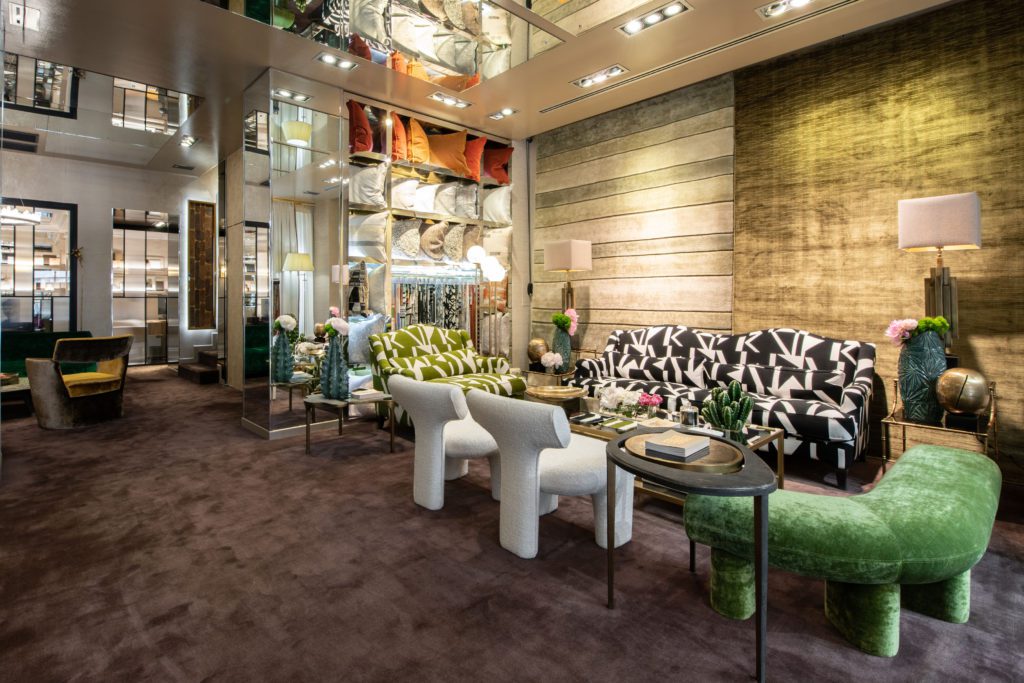 Maison Frey furnishings at Fashion for Floors
Just like the Moghadam family in Monaco, Pierre Frey is a family business, having opened its first showroom in Paris before the Second World War.
PHOTO: Kamyar Moghadam (left) with Vincent Frey, one of three brothers in the Frey business, celebrates the start of collaboration at the Fashion for Floors showroom at 39 boulevard des Moulins