Tuesday June 7
Musique de Chambre
Music by Shostakovich, Gordon, Listov and Tzfasman played by Alexandre Guerchovitch and Adela Urcan on violin, Sofia Timofeeva on viola, Thierry Amadi on cello, Veronique Audard on clarinet, and Christine Rossi on accordion at Maison France on Tuesday at 18:30.
Discover more at the OPMC website.
Reserve your tickets on the Monte Carlo Ticket website.
---
Wednesday June 8 – Sunday June 12
Top Marques Monaco at the Grimaldi Forum
The 17th edition of Top Marques has an even greater line-up of supercars, hypercars and transport innovations than ever before.
The novelty for the 2022 edition of the luxury automobile show will be the opening of a brand-new hall dedicated solely to classic cars.
In an area of around 4,000 m2, visitors will be able to discover prestigious sports cars from the 50s to the 90s being sold by a number of leading international vendors.
For timepiece connoisseurs, Top Marques will offer the chance to see and buy collections from some of the most exclusive watch brands, whilst superboat lovers can peruse the latest models on the Esplanade.
Another novelty for the 17th edition is an exclusive Opening Party at 20:00 on June 8 for VIP guests and limited tickets holders.
The exhibition will be open from Thursday 9, from 12 noon – 19:00 and Friday & Saturday from 10:00 – 19:00 Sunday from 10:00 – 18:00 at the Grimaldi Forum.
Discover more at the Top Marques Monaco website.
---
Friday June 10
My Land
Show in support of Ukraine
Seven talented Circassian artists recount their attachment to Ukraine, their country of origin, in an exceptional show combining art of movement, theatre, classical and contemporary dance at the Grimaldi Forum at 20:00 in Salle Prince Pierre.
The Ukrainian acrobats push the limits of the human body and take you on the traces of their personal stories, between love, freedom and tradition. Drawing on the roots of the performers, the musical universe of the production is a subtle alliance of Tatar, Moldovan and Ukrainian folk sounds.
Directed and choreographed by Bence Vagi, founder and artistic director since 2012, of the Hungarian contemporary circus company Recirquel, My Land has been a phenomenal success since its premiere in 2018 at the Fringe Festival in Edinburgh. Played for more than 200 times across Europe, this show takes on a special dimension with the news of the war in Ukraine.
All proceeds from this performance will be donated by Grimaldi Forum Monaco to the Monegasque Red Cross for Ukraine.
Discover more at the Grimaldi Forum website.
Reserve your tickets at the Monte Carlo Ticket website.
---
Sunday June 12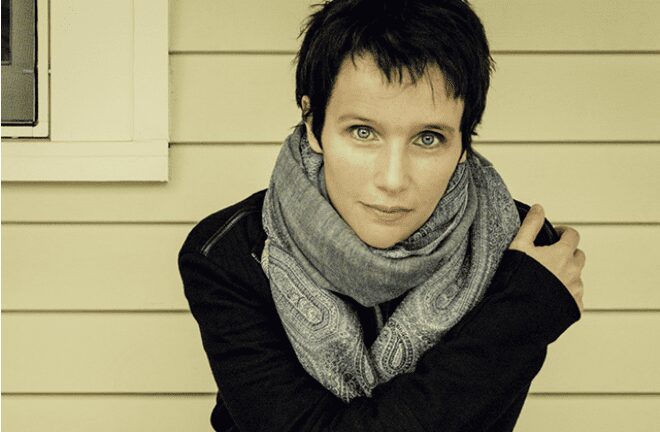 Hélène Grimaud
Le Romantisme exacerbé
Eivind Gullberg Jensen conducts the Monte Carlo Philharmonic Orchestra, with Hélène Grimaud on piano, performing music by Schumann and Mahler at the Auditorium Rainier III on Sunday at 18:00.
Discover more on the OPMC website.
Reserve your tickets at the Monte Carlo Ticket website.
---
Look Forward to:
Bloomsday
Wednesday, June 15
Dramatic readings from Ulysses on the Rock. Starts at 13:45 outside the Princess Grace Irish Library before moving onto the Prince's Palace square and other locations. This is a free event, just turn up and wear a Joycean hat! (not compulsory)
---
Guided visit to Eileen Gray's E1027 villa
Thursday, June 30 at 17:00
Visit followed by an aperitif, price: 30 euros (does not include transport to Roquebrune-Cap-Martin). Reserve by e mail: info@pgil.mc or tel. +37793501225.
---
The Monte-Carlo Summer Festival 2022
July 13 – August 11
The Festival takes place in mythical venues of Monte-Carlo Société des Bains de Mer and hosts the biggest international stars, including Anglo-Saxon artists who have been absents for two years.