On Tuesday, December 29, Monaco's Minister of State Pierre Dartout accompanied HSH Prince Albert in a visit to the Espace Léo-Ferré. The Fontvielle facility had been adapted into a coronavirus PCR testing centre earlier in 2020, and has now undergone another transformation to become the Principality's centre for vaccination.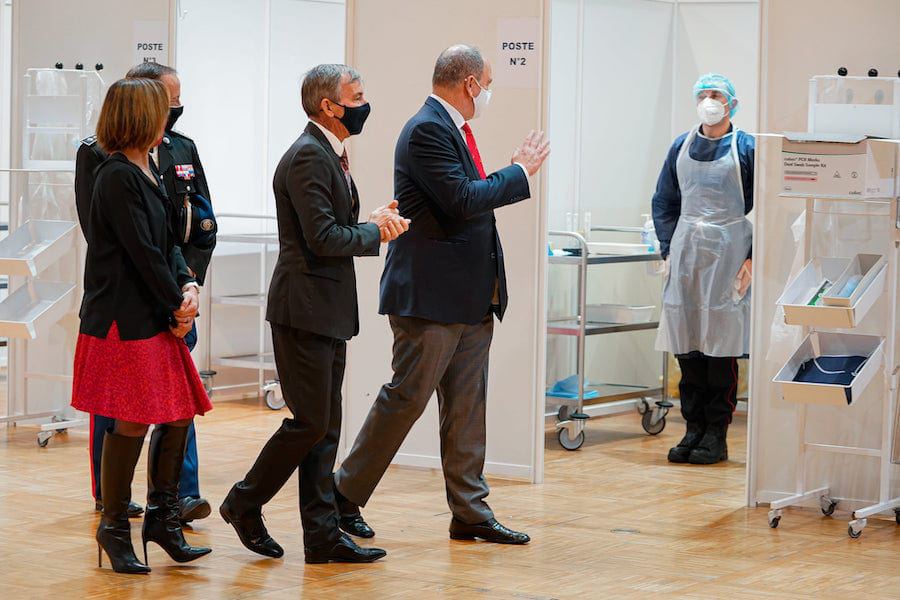 The Minister of State confirmed that nearly 5,000 doses of the Pfizer-BioNTech vaccine were in transit from Belgium and are set to arrive to Monaco on Wednesday, December 30. A total of 14,625 doses of the Pfizer Vaccine have been ordered, and the vaccination campaign can begin as soon as the first vials are received.
"As soon as the vaccines are received, that they will be perfectly available, the vaccination campaigns will be able to start. There is not yet a precise day but we will do everything to make things happen very quickly," said M. Dartout.
The Minister of State went on to confirm that the inoculation process will be carried out in phases; "There are priorities to be respected within the framework of a vaccination plan. It will first be offered to vulnerable people over 75 years of age to be vaccinated."
Initially only the Pfizer vaccine will be available as it is the only vaccine to be approved by the European Medicines Agency. In time, Monegasque residents can expect to see the arrival of vaccines from AstraZeneca and Sanofi-Pasteur.
Featured image courtesy of Dado Ruvic, Reuters