"This year we will be marking 100 years since the birth of Prince Rainier III (1923-2023) and for the occasion the theme will be CHARLESTON to pay tribute to the year of birth of the Prince: The Twenties – 'Les années folles'", said Martine Ackermann, the president of ChildCARE Monaco. This Rally is the very first to welcome men to accompany ladies so the mixed teams will add a little twist to the theme.
The 10th edition of Child CARE Monaco Vintage Rally will this year take place on September 10. An adventurous day in classic cars will start with a Breakfast at 8:15 am at Café de Paris with departure planned around 9:45 from Place du Casino.
As every year the organisers keep the details of the program strictly secret until the Day itself. Grand Arrival will be in Monaco at the Palace at 19:00.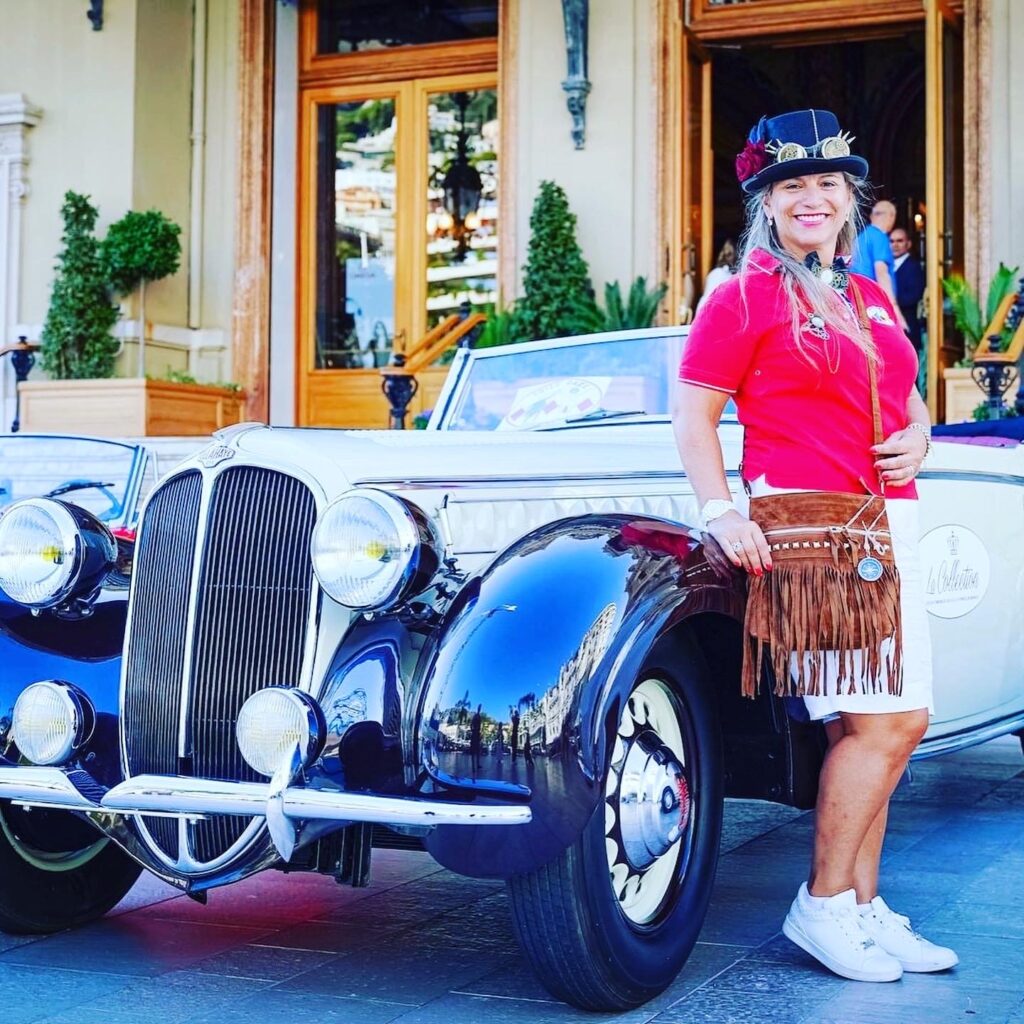 During the day ladies and gentlemen can count on a delicious gastronomic lunch in a "Mas Provencal", SPEAKEASY entertainment and afternoon coffee, the tombola and finally champagne cocktails and the awards ceremony at the end of the day at the Restaurant Castelroc.
Take the opportunity to drive exceptional cars around the Riviera or drive your own – minimum 20 years old – in the company of similar treasures, nothing like it! There is also an option to be driven by a chauffeur while enjoying champagne during the day.
There are only few places left for this glamorous charity event so please contact the team by email: childcare@monaco.mc if you wish to get more info or take part. The Association "Child CARE Monaco" (Charity Association for the Right to Education) was founded in February 2012. Their goal is to promote and help the education of disadvantaged children in the world.
PHOTOS: Top, before setting out from Casino Square in 2022, centre, Martine Ackermann