Despite its coming back to life after the lockdowns of coronavirus, Monaco recorded fewer crimes in 2022 than in 2021, police chief Richard Marangoni has said.
Speaking at the annual New Year wishes ceremony, held this year at the Oceanographic Museum, Mr Marangoni thanked his personnel for "their unfailing attachment to their public service mission, to the service of the public".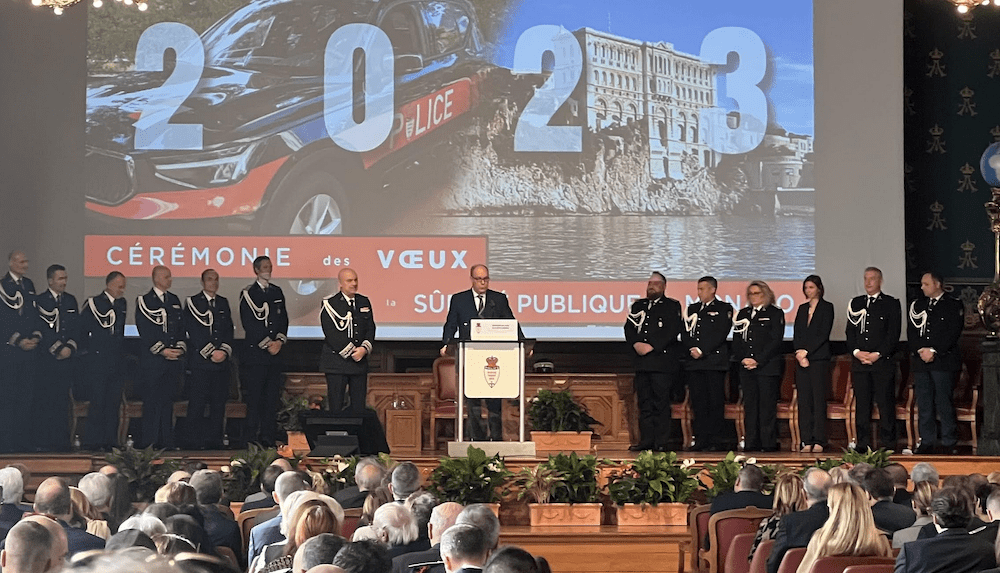 In response, HSH Prince Albert referred to "the fundamental importance of the mission of the police officer within our community. This mission stems directly from our Constitution which states that "individual liberty and security are guaranteed".
In the presence of members of the Government and many leading figures in Monaco, Mr Marangoni said that general delinquency has fallen 23 percent since he assumed office in 2016. Public street crime fell to 59 incidents in 2022 compared to 90 in 2019. Even drunk driving offences fell in number, from 113 in 2019 to 101 in 2021. However, this figure is too high, Mr Marangoni said, referring to the recent fatal accident involving a scooter rider on his way home from work.
Divisional commissioner Jean-François Mirigay added: "It is fundamental for our mission to be able to respond to any type of threat, from the weakest to that which resembles a major crisis. So that the Principality remains in the world elite of the most secure countries."
A new Operational Command and Supervision Centre (CSCO) is due to come into service soon, with an extended image wall and "a vast crisis room" to deal with any major emergency.
At the end of the ceremony beer was served.
Report and photos: Jack Brodie