The last-ever MonacoUSA networking event on the iconic Stardeck of Stars'n'Bars was one of the most-attended. People came to reminisce and share the good times, even though emotions were definitely present, too.
"Memories? Too many to pick just one", said Noriko Bonafede, the first ever Japanese person to receive Monegasque citizenship who has been living in Monaco for 27 years. Noriko has been using Stardeck for her Tokyo Nights events to which she brought top Japanese DJs. "But of course, I have come to MonacoUSA events here since I came to Monaco and met Didier, Kate, and Annette who have been very welcoming to newcomers. In fact they have helped and saved many people living in Monaco right now."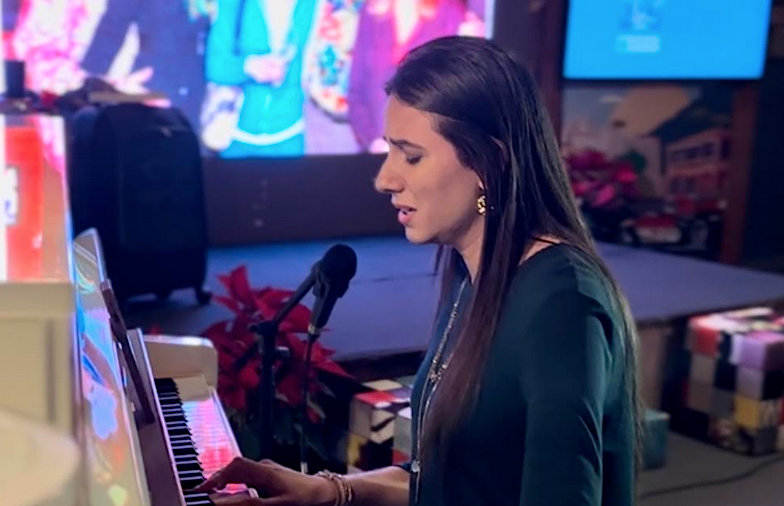 "My first ever time with Stars'n'Bars was back in 2000 when I arrived here with my wife and son," remembered Carl Henry, who became one of the team members organising events at Stardeck: "I asked around and people said – "Yes, Stars'n'Bars go there – they are very family-friendly." We sat outside in the sun and who brought our burgers to us but Kate and from that moment I thought that if the owners of the place are prepared to come and personally welcome new guests you know this is it. Over the years this has always been that special place where you find humility, quality, and a family atmosphere – it's a real shame to see it go…"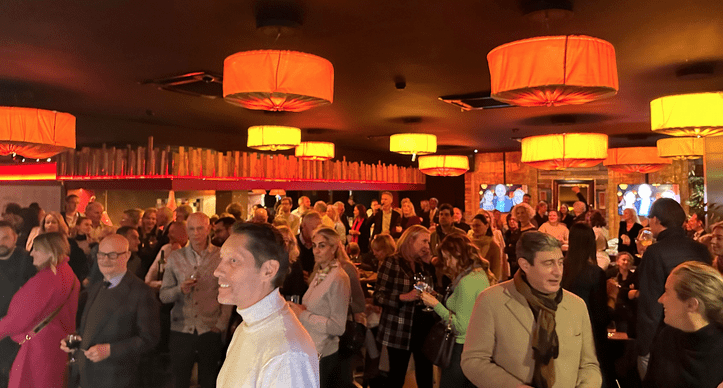 Annette promised the MonacoUSA crowd that she is looking for new venues: "I just need a lot of space, television sets, microphone and music system, and a bar… and I don't want to pay anything for it so if anybody knows that place let me know."
"I am going to be missing this beautiful room but I am not going to be missing you because you are still going to be coming for all of our future events," she said.
The special guest of the evening was the director of the Princess Grace Irish Library, Paula Farquharson, who invited guests to the Library's events. "We do not have a bar but we offer cocktails after our soirees and it is a lively place to come," she said.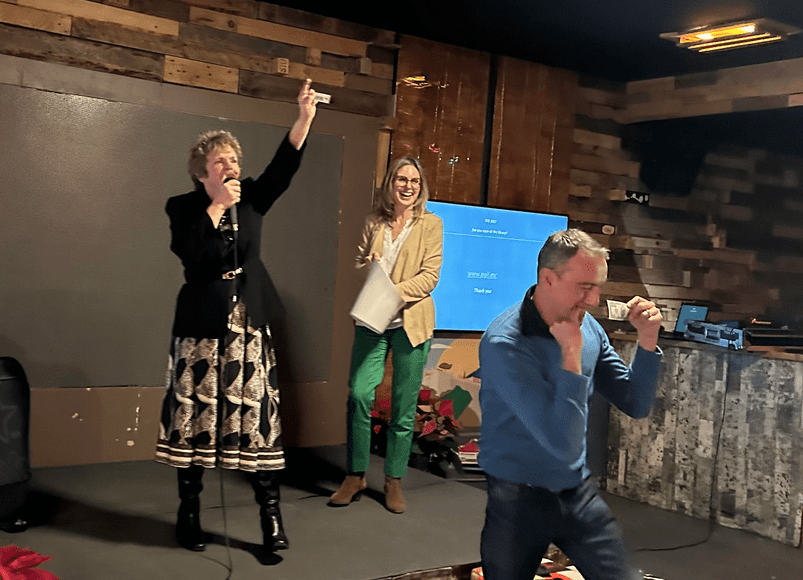 Paula helped Annette to draw the Tombola prizes which consisted of MonacoUSA past event souvenirs. And yes, the Heineken travel bag also made its way to lucky winners: Daniela and her husband, who have just moved to Monaco from Romania via the USA.
The evening was a reminder of the less difficult past where people wanted to come out and network even in a crowd. Almost everyone was there on Wednesday night.
"It's all about people," said Andrew Gallagher, when asked about his memories of Stardeck and Stars'n'Bars. "All events are about the people who make them happen and for me it is Annette. She is the centre of our Universe that brings us all together."
PHOTOS: Top, Martine Ackermann, Susan Feaster, Didier Rubiolo, Annette Anderson, Paula Farquharson and Valérie Closier, centre, Leah Schwartz plays and sings Danny Boy, bottom, the winner of the 'million-dollar' tombola prize Martina Brodie