Monaco's National Day was celebrated in the morning of Saturday, November 19, with the Te Deum Mass at the Cathedral, in the presence of Their Serene Highnesses Prince Albert and Princess Charlene, HRH Princess Caroline and HSH Princess Stephanie.
The day continued with the presentation of service medals in the Cour d'Honneur of the Palace. There was more pomp with the parade of the various units of the uniformed services in the Place du Palais, where many hundreds of Monegasques and residents stood in circumstances of blustery sunshine.
The crowd's appreciation of events rose to a crescendo as the Family waved from the windows of the Palace, with Hereditary Prince Jacques standing out in his own military attire.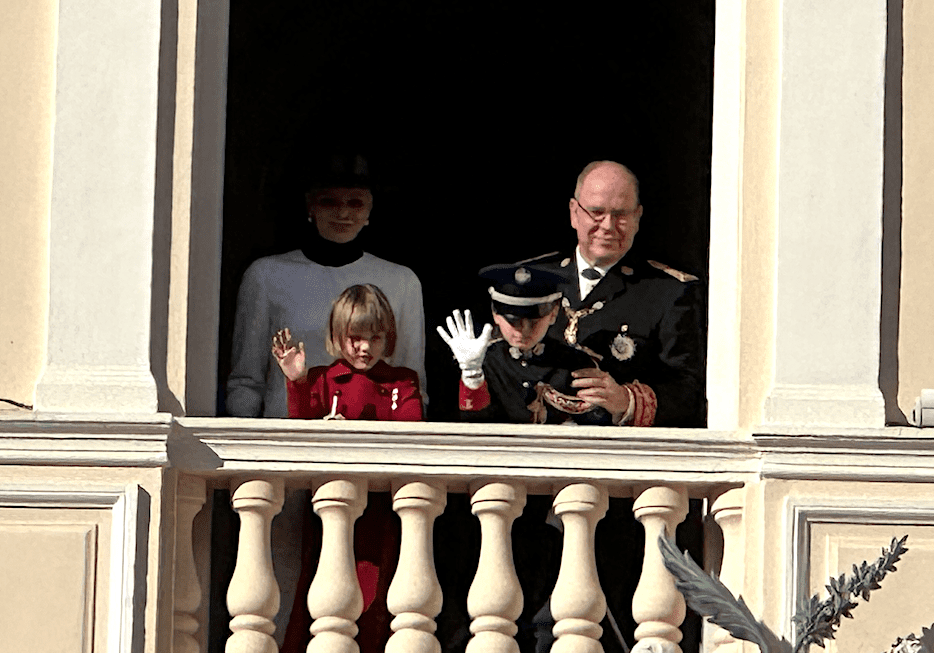 The special morning was witnessed by a carefully selected band of local and international photographers and broadcasters who will once again spread the magic of Monaco far and wide.
Watch the video of Prince and Princesses arriving at Monaco Cathedral below.
PHOTOS: Their Serene Highnesses Prince Albert and Princess Charlene, HRH Princess Caroline and HSH Princess Stephanie leaving the Cathedral, lower, the Family wave to the crowd Ian Brodie