In the presence of Monaco's Ambassador to Germany, Mr Lorenzo Ravano, possibly Monaco's most active Association, the German International Club, held a gourmet lunch in the Salon Excelsior of the Hotel Hermitage on Friday, November 18, to mark Monaco's National Day.
Following a champagne reception on the sunlit terrace, guests were treated to a presentation by Mr Thomas Fouilleron, the Director of the Palace Archives and Library.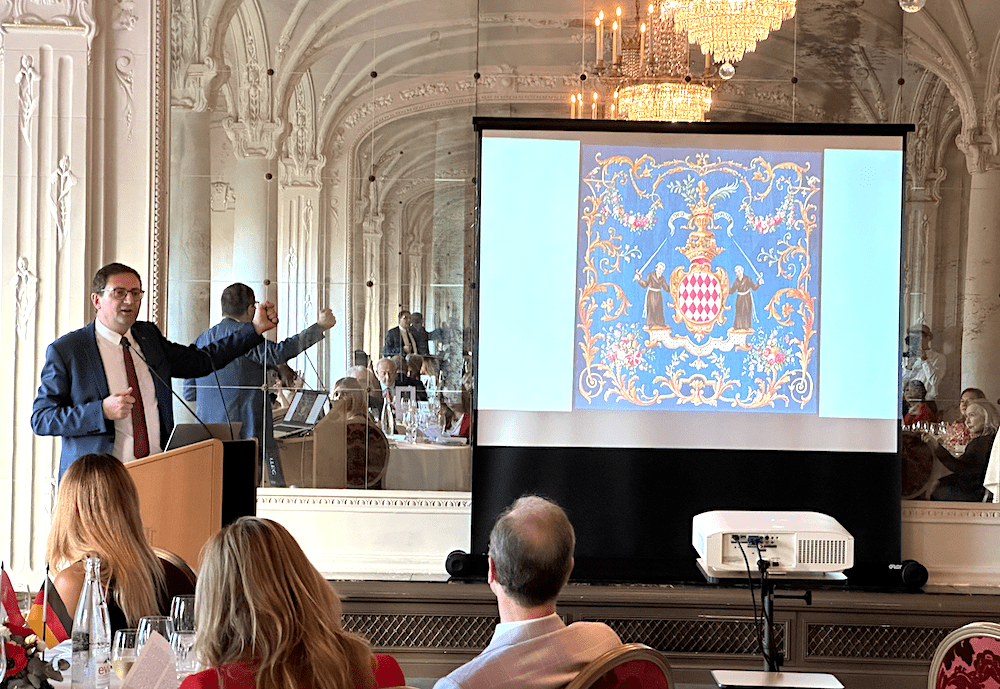 Mr Thomas Fouilleron' expertise and enthusiasm were very evident
"The Construction of Sovereignty: Monaco in European History" was a subject deserving of Mr Fouilleron's expertise and his enthusiasm for the fascinating topic was evident.
Everyone present agreed that the event was perfectly suited to Monaco's National Day celebrations.
Next year the Club celebrates its 50th anniversary.
PHOTO: German International Club co-presidents Patrick Wetzel and Baroness Beatrix Von Dellingshausen, with Club Founder and former President Karl Vanis. Ian Brodie