Oleg Tinkov, a sanctioned Russian tycoon who rejects the label oligarch, has denounced what he calls "this insane war" in Ukraine. He said that 90 percent of Russians oppose the war and called Russia's armed forces "a shit army."
He founded Tinkoff Bank in 2006 and now lives outside Russia and has no role in the bank he founded.
Writing on Instagram, Tinkov (54) said: "And how will the army be good, if everything else in the country is shit and mired in nepotism, sycophancy and servility?… I don't see a SINGLE beneficiary of this insane war! Innocent people and soldiers are dying."
Also on social media, Tinkoff wrote in February: "Now, in Ukraine, innocent people are dying every day, this is unthinkable and unacceptable! States should spend money on treating people, on research to defeat cancer, and not on war. We are against this war!" He was diagnosed with leukemia in 2019 and has been undergoing treatment.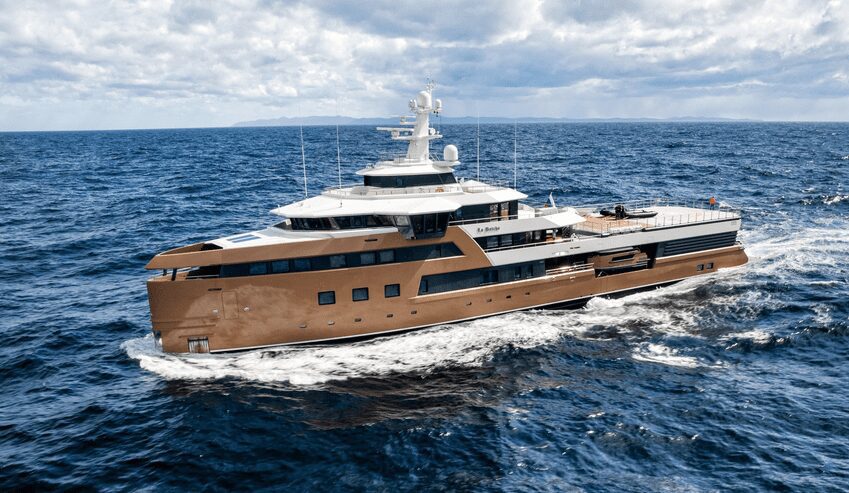 Oleg Tinkov's Russian-flagged La Datcha superyacht, recently off South America Damen Yachting
He called on the collective west to provide Putin a clear exit to save his face. He said that Kremlin officials are in shock that they and their children will not be able to spend their summer holidays on the Mediterranean.
For a couple of years, from 2015 until 2016, Tinkov owned the Tinkoff Cycling Team with riders including Alberto Contador and Peter Sagan.
PHOTO: Oleg Tinkov Reuters