Monaco resident Arthur Reynolds has had one foot in Hungary for 30 years, having bought tracts of farmland in the east of the country to plant apple trees. Usually, at this time of year he heads to his farm for the spring and summer.
Now in his late seventies, Arthur is slowly winding down his apple business, but the local knowledge he has acquired over the years has stood him in good stead as he puts all his energy into sending aid to fleeing Ukrainian refugees. Arthur also has a professional background in shipping. "I've been arranging shipments all my life."
With Saint Paul's Anglican Church as the Monaco collection point, Arthur and many volunteers have sorted and packed two large truckloads of carefully selected donations brought to the church by generous donors.
One truckload was delivered two weeks ago and the second leaves Monaco on Sunday morning. Half of the load came from Holy Trinity Church in Nice and from Vence. The Monaco branch of Carrefour also donated a large quantity of toiletries, which are much-appreciated.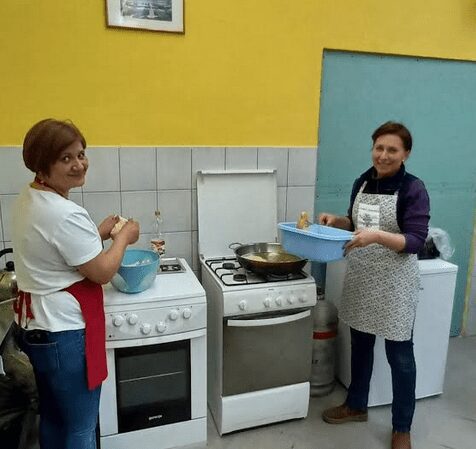 Volunteers in Kisgörbö prepare food for refugees
"What's important is to know where the donations are going, as well as which items are most-needed. In our case we have two delivery points, a Baptist church in Erd, outside Budapest, which is very well-organised to send on donations and the village of Kisgörbö (little bend in English), a settlement of 400 people, where my farm is."
An old school in Kisgörbö has been put into service as a welcome centre for refugees, mainly women and children. Donations from Monaco are already sorted and labelled in both English and Hungarian so the local volunteers can efficiently and quickly pass them on.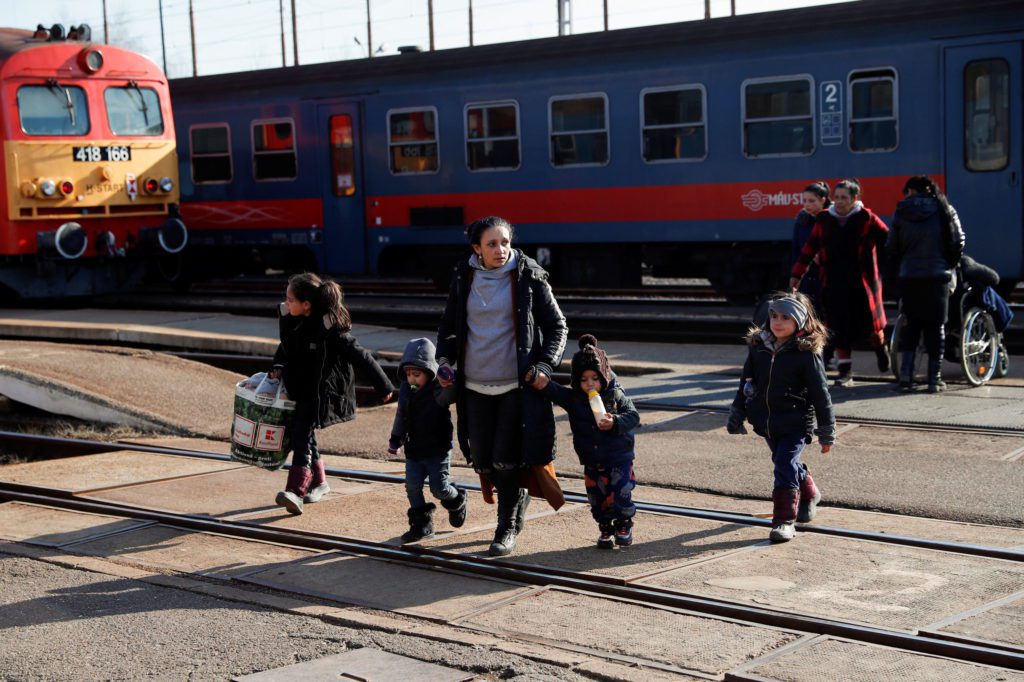 A woman who arrived from Ukraine to Hungary walks with children as they wait to be transferred to a shelter, after Russia launched a massive military operation against Ukraine, in Zahony, Hungary, February 27, 2022. REUTERS/Bernadett Szabo
One of the leading Hungarian volunteers is a former army officer, who makes frequent trips to the border with Ukraine, which lies two and a half hours away.
Baby products have been in heavy demand, and this is likely to continue, Arthur says.
It takes about 10 days to organise each load, and the need for these deliveries is set to continue as long as the refugees keep coming.
"Sometimes people ask why we don''t just send money. The refugees arrive tired and exhausted. Putting money in their hands would be meaningless. There are no supermarkets in this sparsely-populated part of the country or on the border and Hungary has its own shortages. Sending pre-sorted boxes is by far the best method," Arthur says.
Arthur is leaving for Hungary on Sunday, March 27, with a full load and a driver, but he will be back in Monaco within four days to coordinate another much-needed shipment for refugees who need immediate help and food in their hands as soon as they reach safety.
"I would like to thank all of you who have given so generously," Arthur says.
MAIN PHOTO: Arthur Reynolds Martina Brodie