Bugatti has been around for quite some time now, 112 years to be exact, and only at the end of last year did the company launch its own bespoke customisation program called 'Bugatti Sur Mesure'.
The storied marque is no stranger to tailor made automobiles, having pleased extremely well-off clientele for over a century, but the new program from the Molsheim-based manufacturer takes customisation to an all new level.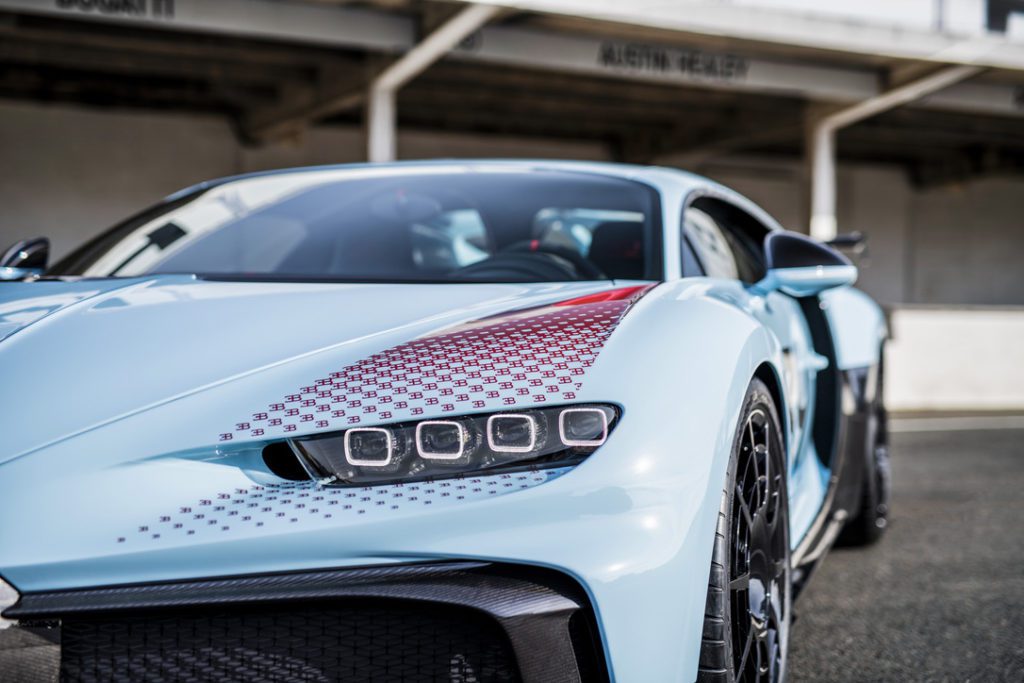 While Bugatti has enjoyed a rich history in coachbuilding and embroidery, the marque was also once a force to be reckoned with in the world of racing, and that racing heritage is becoming increasingly more evident today.
The first example of a 'Sur Mesure' Bugatti pays tribute to a Monegasque racing driver Louis Chiron, whose career in racing spanned three decades and transcended disciplines.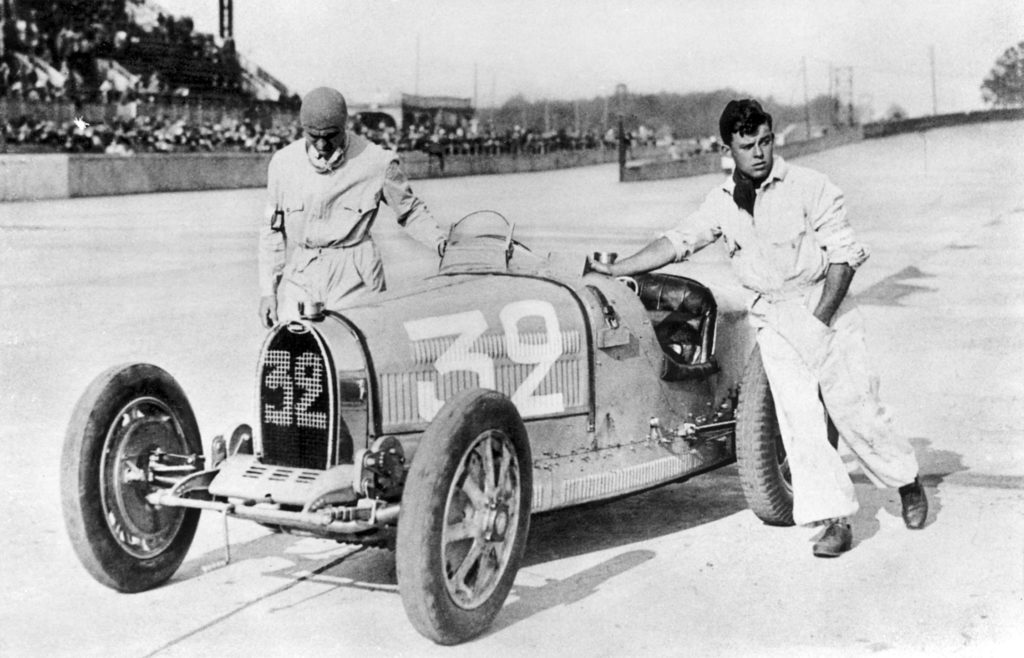 Chiron became the first and only Monegasque to win the Monaco Grand Prix, in 1931, but this Chiron Pur Sport is inspired by the driver's heroics at a different track that same year, more precisely his victory at the French Grand Prix. Chiron drove a Bugatti Type 51 emblazoned with the number 32 to a first-place finish.
This number has been entirely painted by hand on the side of the Pur Sport, but this is just one of a number of custom elements developed especially for this customer.
In fact, two new exterior colours were created to pay homage to the legendary Grand Prix racing Bugattis of the '20s and '30s.
The Bugatti Sur Mesure team also developed a new fading 'EB' painted pattern, which was applied meticulously by hand and is complemented by a multi-layer stitched 'EB' motif on the door panels.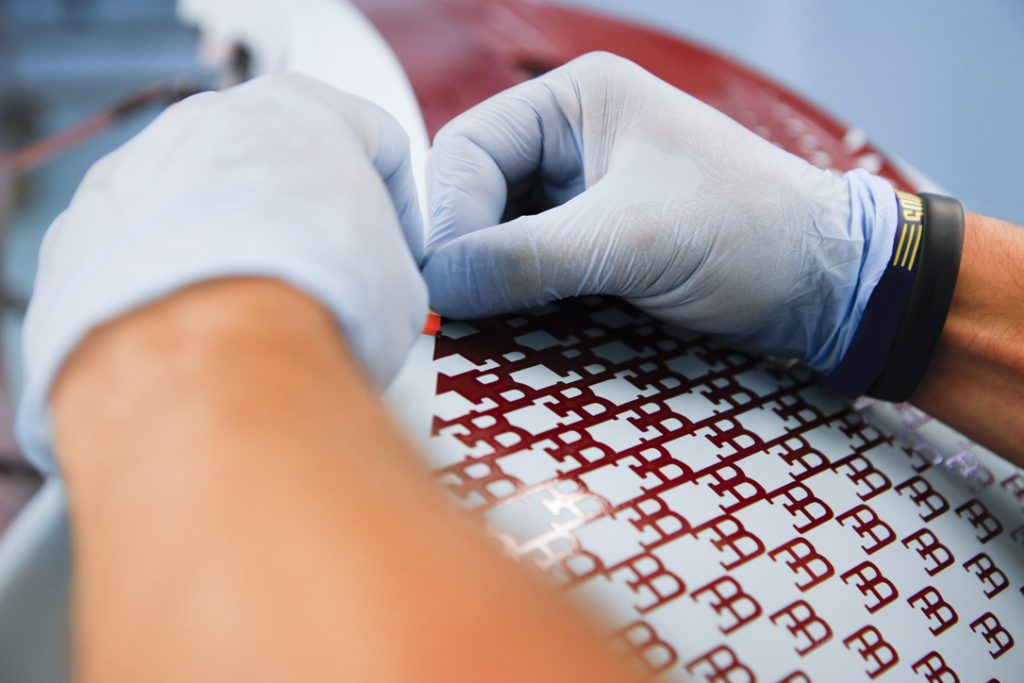 The '32' and 'Grand Prix' motifs continue throughout the cabin, which is already a very special place to be, behind the wheel of a 1500 horsepower hyper car.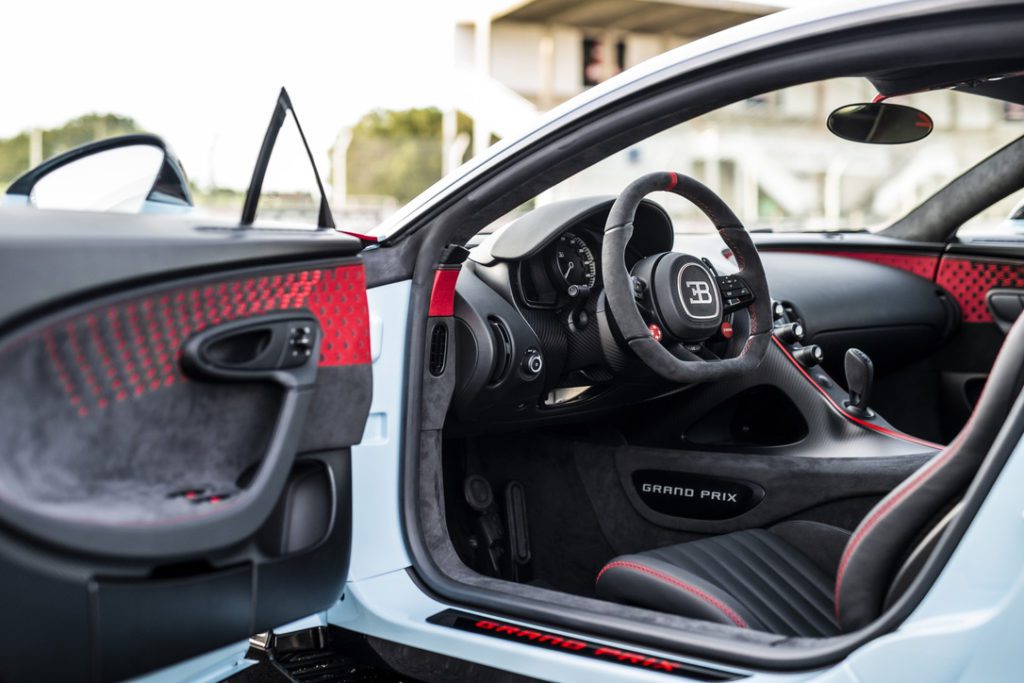 Bugatti's Managing Director for Sales and Marketing Hendrik Malinowski stated that "Our clients are often deeply intrigued by Bugatti's motorsport lineage, and it's fitting that the first Sur Mesure commission should pay homage to one of our great racing icons. We're so taken with this creation that we intend to make many of this customer's ideas available to more of our clients with the Chiron Pur Sport."
All images courtesy of Bugatti