As reported by NEWS.MC in the previous week, English Premier League side Newcastle United have carried out talks with AS Monaco over the signing of star defender Benoit Badiashile.
Newcastle offered the Principality side 40 million euros for the signing of 20 year-old centre-back Badiashile, but Monaco have not been tempted by the sizeable sum, which had been reached after ten days of negotiation between the two teams.
According to French sport publication L'Equipe, the amount was below the expectations of Monaco, who have already rejected offers from other EPL sides such as Manchester United and Wolverhampton.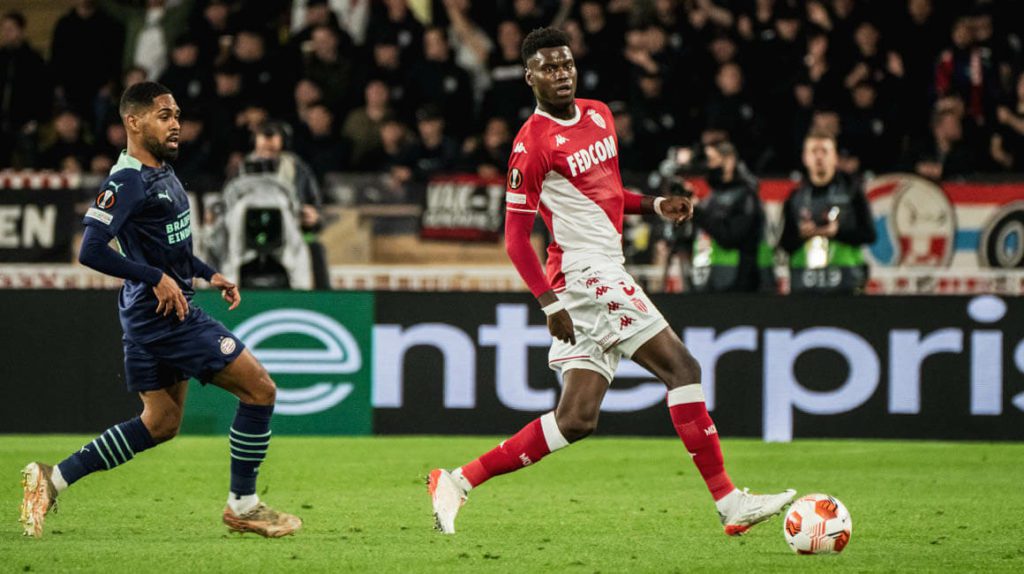 Monaco are evidently reluctant to part ways with Badiashile, who is under contract with Monaco until 2024, and will reportedly not be let go unless there is an increased offer.
Newcastle currently sit second from last place in the EPL table, and risk being relegated from the top flight of British football if their performance does not dramatically improve soon.
The 'Magpies' manager Eddie Howe has been tasked with recruiting stronger players in the January transfer window as a result, and hoped to strengthen his side's defensive line with the recruitment of Badiashile, but time is very much of the essence before the transfer window closes on Monday, January 31.
A further complication for Howe lies in the fact that Badiashile is currently injured after sustaining a hamstring injury against Nantes on Sunday, January 9, and will therefore be unable to return to the pitch for another three to four weeks.
Badiashile himself does not seem to prioritise his departure from Monaco this winter, and remains awaiting a possible agreement between the two clubs to make a decision, reports L'Equipe.
All image courtesy of AS Monaco