In 2005, the National Union of French Beekeeping (UNAF) launched the national program 'The bee, sentinel of the environment'. The Principality began participating in this program in 2011, and has installed several beehives on the roof terrace of the Stamp and Coin Museum in Fontvieille since the signing of the partnership.
Each year, APIdays are organised in June and allow beekeepers to inform and raise awareness about the fundamental role of bees, the importance of their protection and the development of French beekeeping.
On Friday, June 18 the Urban Planning Department will offer free entertainment for young and old in the Unesco Garden on the terraces of Fontvieille from 09:00 until 16:00.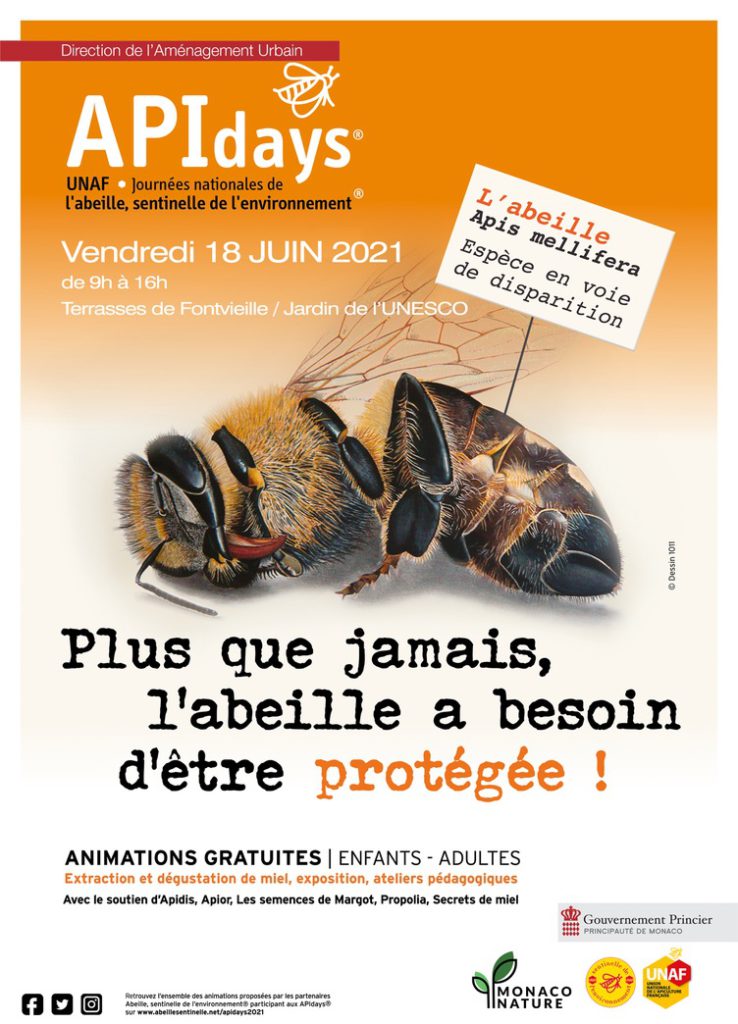 Included in the program of the day is an exhibition on "the History of bees", a workshop for making natural wax candles, discussions with the beekeeper for a better understanding of our buzzy friends and much more.