The highly anticipated Monaco Grand Prix was a roaring success, as Formula 1 returned to the sunny streets of Monte-Carlo for the first time since 2019.
Relishing in the opportunity to race on the historic circuit, a few fashionable drivers showcased their own special helmets. Take a scroll to see the best efforts below.
Charles Leclerc's Louis Chiron tribute
The home hero suffered a tragic DNS (Did Not Start) in the moments before the race, after securing a dramatic pole position just before crashing into an infamous barrier. All the while, Leclerc paid tribute to another home hero, Louis Chiron.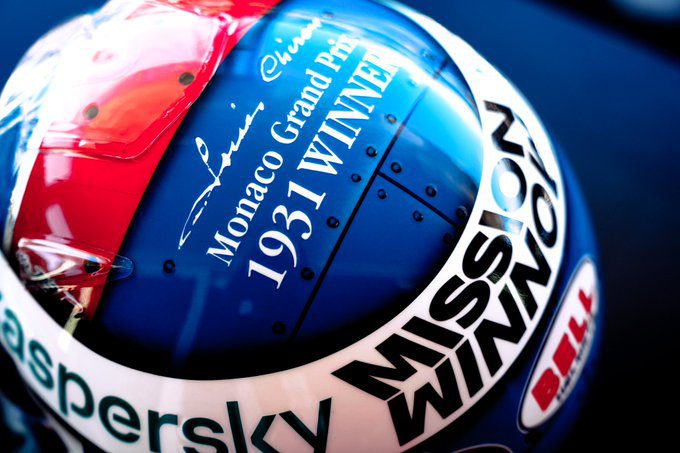 Chiron began racing in 1926 and won the 1931 Monaco Grand Prix for Bugatti, having started the race in 11th place. Chiron continues to be the only Monegasque to have won the race.
McLaren's nod to the past
McLaren certainly turned heads at the GP with their one-off Gulf liveried cars. The team's race suits adorned the light blue and orange colour combination, while each driver sported their own retro helmet.
Daniel Ricciardo had a weekend to forget in Monaco, but his helmet certainly looked the part. This lid features McLaren's old kiwi logo and a retro racing design that makes the most of the marque's iconic orange.
Meanwhile, Lando Norris' helmet boasts a pair of vintage goggles. Both helmets are set to be given away in a raffle to benefit McLaren's mental health charity partner, Mind.
Valtteri Bottas goes out with a bang
Mercedes' Valtteri Bottas had even more of a weekend to forget after a pit-stop fiasco took second place Bottas out of the running, half way through the race. Bottas' race was cut short in frustrating fashion, but the disappointed Finn looked good throughout, in his custom designed helmet.
Bottas' girlfriend Tiffany Cromwell designed the helmet and gave it an explosive touch, as comic book style art sits on a background of the driver's favourite blue hue.
Super Seb looked slick in pink and chrome
Sebastian Vettel made the most of his return to the Principality, as a brilliant drive saw the German finish in fifth place and claim Driver of the Day. On the occasion of this year's GP, 'Super Seb' donned a very shiny lid.
Vettel's first ever special edition helmet with Aston Martin combines shiny chrome and pink, and was created in collaboration with team sponsor BWT.
Featured image courtesy of @McLarenF1 on Twitter