Last month NEWS.MC reported on the magnificent one-of-one 'Master of Monaco' McLaren Senna, which belonged to American rapper-songwriter Post Malone at the time. This special Senna was designed to commemorate F1 legend Ayrton Senna's success on the street-circuit of the Monaco Grand-Prix, hence the name, and was listed on the DuPont Registry with just 236km on the clock.
Now, NEWS.MC is the first to report that the 'Master of Monaco' has found a new home, for a heavy price and a special reason. Mr John Gambino reached out to NEWS.MC with details of the story and footage to match:
Posty was originally looking for around $1.7 million for this unique hyper-car, but it eventually sold for around $3 million dollars to a Mr. Rei C of Chandler, Arizona. His surname is actually longer than just "C" but that's just how it is for the sake of confidentiality. Rei is said to be a fan of Senna and of Brazilian nationality too, and these two factors are said to have made Posty consider his bid more carefully, after a bidding war was waged by several potential international buyers.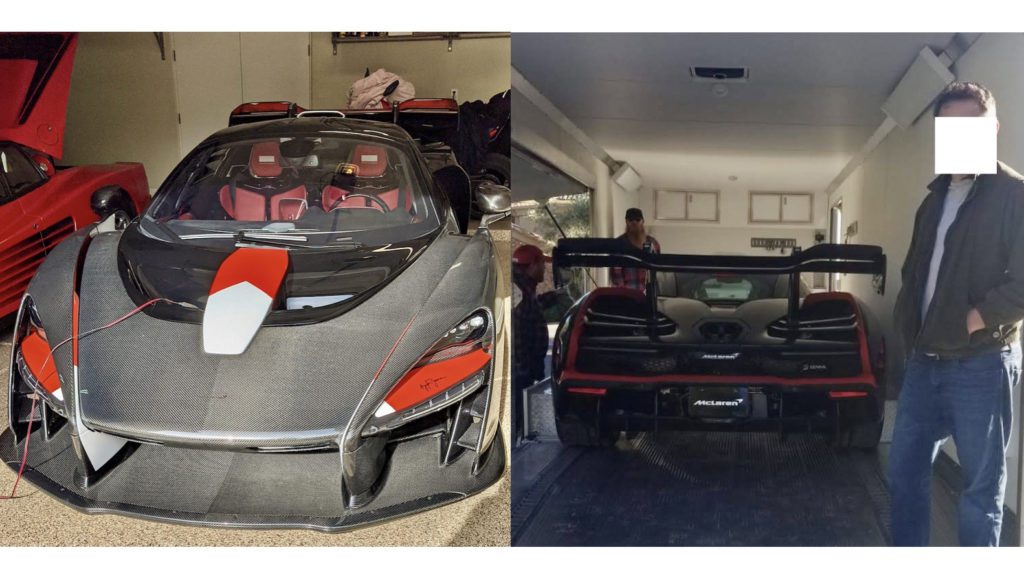 A highly sought-after machine, this Senna completes a three car collection, which was commissioned by McLaren Beverly Hills to commemorate Senna's success in the pinnacle of Motorsport. True to its name, the 'Master of Monaco' is liveried in red and white, the Monegasque national colours. The Monaco flag rear-wing is certainly hard to miss too, and the hand-painted illustration of Senna racing on the streets of Monaco serves as a subtle yet significant touch.
With this rolling art-piece/tribute to the fastest of them all now with its lucky new owner, the rest of us can only hope to see some shots of the 'Master of Monaco' in motion.
All media courtesy of John Gambino, discover more about this special Senna here