Enthusiasts of the wrist watch will recognise the TAG Heuer Monaco as one of the all time greats and arguably among the most revolutionary, too. Not only was this watch the first automatic chronograph to be made, it was also the first ever square chronograph. The boxy design contributed to it becoming an instant classic upon its introduction in 1969.
Motivated to give his new creation a motoring edge, Jack Heuer named his piece 'Monaco' in reference to the famous Monaco Grand Prix and the country itself which has enjoyed a vital role in the world of motoring and indeed motorsport. However, there are no legends without a hero, and for the Monaco that could only be one hero in particular, Steve McQueen. The late great American actor gave the watch exceptional exposure as he wore it during the filming of the 1971 'Le Mans' movie. So it was the combination of the famous face and name which led the Monaco to become the quintessential motorsports watch.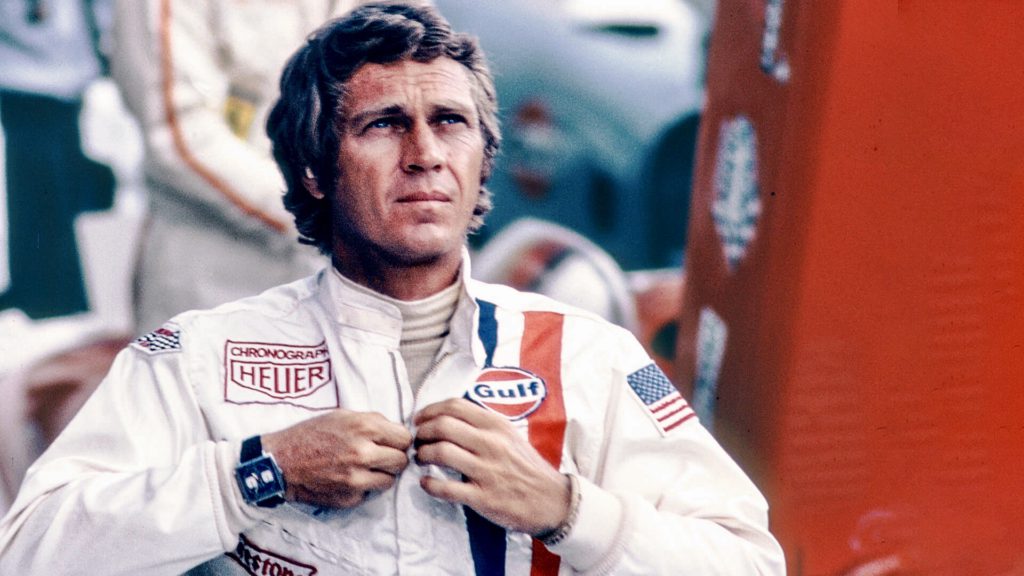 Since its conception, the watch has been discontinued and revived multiple times over the years but 2020 is different as it marks the 160th anniversary of the company and the 50th anniversary of the watch. It's only fitting. then, that the legendary French watchmakers bring their icon back, and they have in the form of two new 39mm models and one new limited edition Grand Prix Historique de Monaco (GPHM) edition.

The first to be made available features a black dial with a sun-ray brushed appearance. The second standard model is set to arrive in January 2021 and will feature a deep blue dial which, when combined with the red and white watch hands, creates a modern interpretation of the 1970 classic. Both models will be paired with a shiny metal bracelet becoming the first new Monaco models to be presented on a metal bracelet in nearly two decades. Fans of darker hues can instead opt for a black leather strap, but only with the black dial model.
Those with a particular fondness for motorsport and indeed Monegasque motorsport will instead set their sights on the GPHM. This model celebrates TAG's partnership with the Grand Prix Historique de Monaco and only 1,000 will ever exist; discover further details here.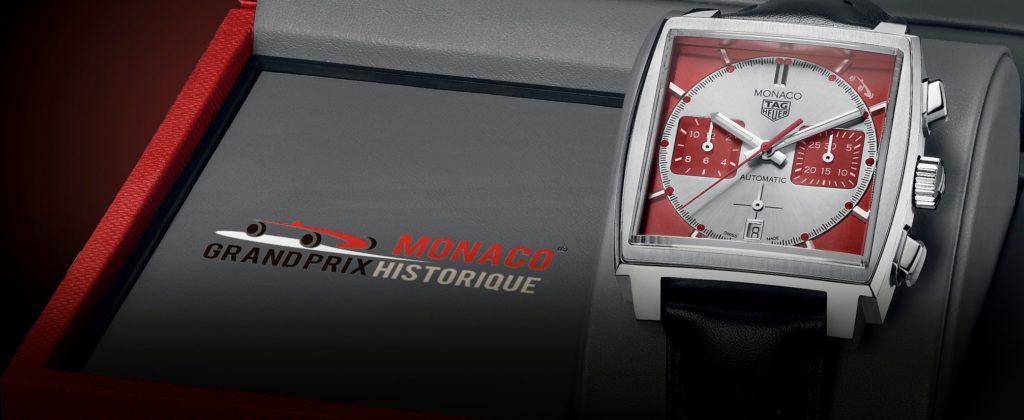 Each new model will come equipped with the marque's in-house automatic Heuer 02 movement, a first for the Monaco model and certainly not the last. This sophisticated mechanism will be visible from the back of the watch thanks to the see-through sapphire crystal case-back. As you can imagine, this celebration of an old-school classic won't come cheap with prices starting at 6,000 euros but it will most certainly be appreciated and, more so in the case of the GPHM limited edition model, appreciate in value.
All images courtesy of TAG Heuer