The criminal trial of France's Minister of Justice, Eric Dupond-Moretti, is due to start on November 6 and run until November 17.
Centred on accusations of conflict of interest, the trial will take place in Paris and not in Monaco.
But Monaco will feature prominently in the case, which is bound to be on French front pages for two judicial weeks.
Mr Dupond-Moretti – the minister that Emmanuel Macron has consistently refused to fire despite many mistakes – faces five years in jail, if found guilty, although no-one expects such a prosaic outcome.
One of the main threads of the case involves the long-running legal tussle between Russian art collector and Monaco resident Dmitry Rybolovlev and the Swiss entrepreneur Yves Bouvier concerning the sale of 38 art works valued at 1.1 billion euros.
Having served as Rybolovlev's attorney before becoming Minister of Justice, Dupond-Moretti stands accused of waging a campaign of retribution against lawyers who opposed him in court. Among the alleged victims is Edouard Levrault, a French jurist who served in the Monaco judicial system who prosecuted Mr Rybolovlev.
According to the indictment seen by Le Monde, Levrault was removed from his post after an intervention from President Emmanuel Macron. In a highly unusual move, Judge Levrault took to the airwaves to air his grievance in a TV special.
As reported by The Art Newspaper, Dupond-Moretti filed a complaint against the judge and an administrative investigation was launched against Judge Levrault in June 2020. He was cleared of any disciplinary breach in mid-September. Dupond-Moretti was appointed Minister of Justice a month later.
Dupond-Maserati*
A Monaco car dealership also figures prominently, as it was from a Maserati concession in the Principality that in 2013 the irascible yet-to-be Minister bought a Maserati Grancabrio for 95,158 euros, with 75,000 paid by transfer and the rest in cash, according to documents seen by Mediapart.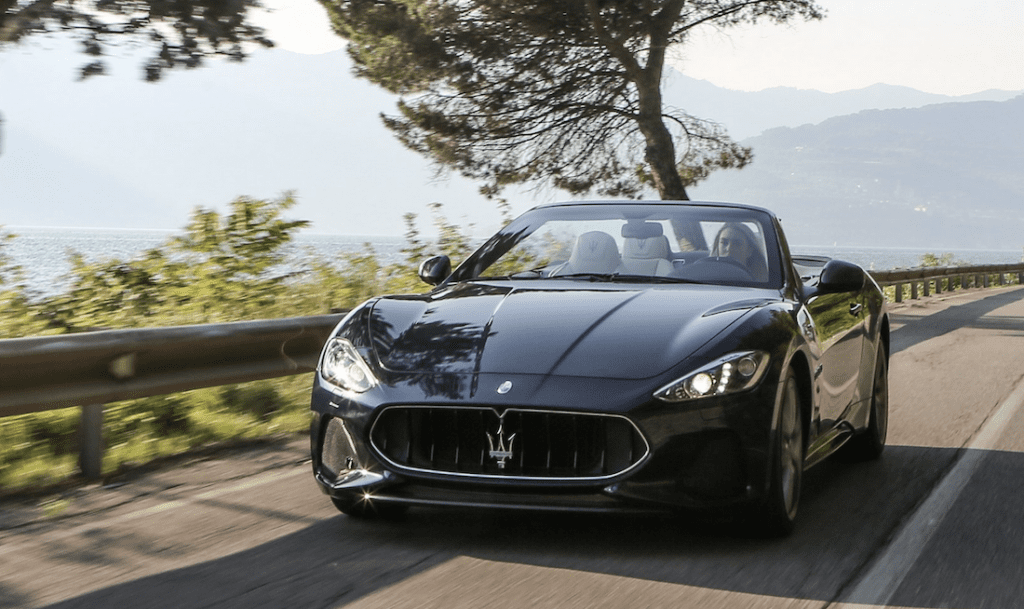 A Maserati Grancabrio
The car purchase came five days after Dupond-Moretti was paid 100,000 euros in a transfer from the Seychelles, as recorded by Marc-Emmanuel Gounot, an investigating judge in Lyon, at a time when the lawyer was representing Immanuel de Agrella, who had been detained in Monaco alongside Jean-Pierre Nitkowski, who as the head of an international Ponzi conspiracy had been jailed for five years.
"Éric Dupond-Moretti defended the interests of Mr Immanuel di Agrella, which was the subject of invoicing and the collection of fees," Dupond-Moretti's office told Mediapart. The car was sold within months. There is no evidence of wrongdoing on the part of Dupond-Moretti in the purchase and sale of the Maserati.
However, for a serving minister to face a criminal trial when still in office represents new territory.
"This is a big problem for Macron who as a candidate in 2017 vowed to run a government that would be above all reproach," Bruno Cautrès, a political scientist at Sciences Po told the Financial Times, adding the president had once promised that any minister who was under official investigation would have to step down. "French people already see the political world with mistrust, and this will only make things worse," Cautrès said.
On another note, Dupond-Moretti caused widespread outrage in early August when at the end of a press conference he noted that "none of the female journalists who interviewed me were topless." It was very warm at the time and the Minister of Justice was in Aurillac, France, to inspect damage done to a courthouse by a group of topless women protesting against the prosecution of a woman who had taken off her clothes above the waist because she said she was too hot and wanted equality with men.
"Wasn't it hot enough?" asked Eric Dupont-Moretti.
ORIGINAL SOURCES: Le Monde, Liberation, The Art Newspaper, Financial Times, Mediapart, *Le Torchis, local sources
FILE PHOTO: Mr Dupond-Moretti Reuters