Pioneering pharmaceutical company Clinuvel hosted its second annual Monte-Carlo Soiree at Monte-Carlo One on Friday, October Friday 13.
The evening provided an opportunity for the company to present its progress during the previous 12 months, in particular as it continues its research into countering skin disease.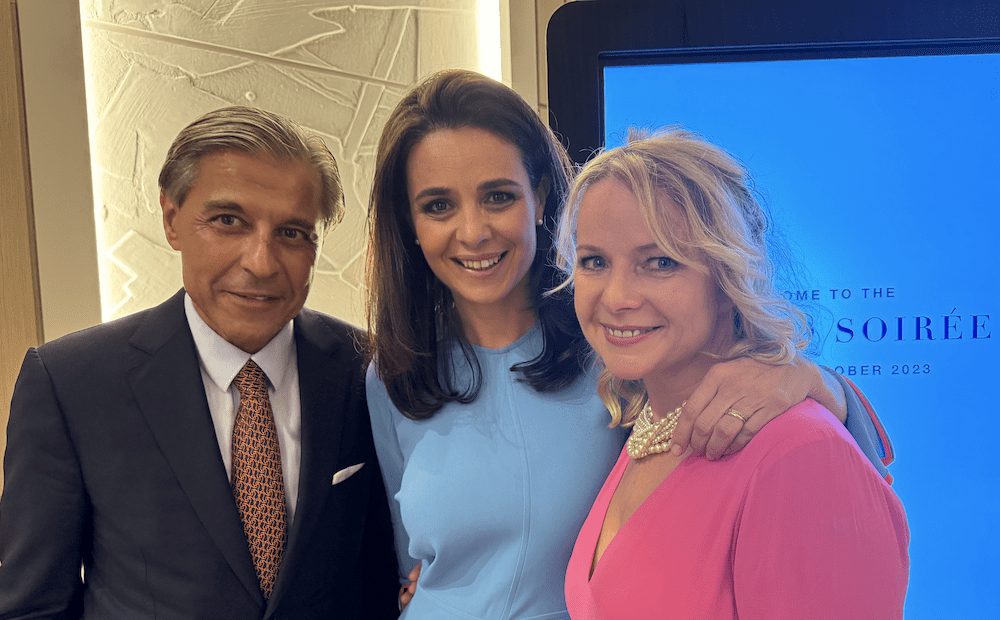 Guests, including investors in the Australian listed company and leading representatives of Monaco business, enjoyed the fine cuisine of Hermitage chef Yannick Alléno and an energetic mini concert by the singer Shy'm.
Clinuvel has the ambition to be a household name by 2026 as it continues its pioneering work to combat the effects of photoaging and photodamage with a new category of skincare products.
"Clinuvel has led research and development in photoprotection. They are the global authority in photomedicine, specialising in the impact of light on human biology. There is no one better placed to develop skincare products that balance the benefits of sun exposure with protection from its long-term risks," the company says.
PHOTOS: Top, a presentation of Clinuvel's three main focus areas, (centre) Clinuvel CEO Dr Philippe Wolgen, Marga Arrom Bibiloni – one of the presenters, and Susannah Streeter, who was MC on the evening
MORE INFO: clinuvel.com