Monaco Town Hall has organised a very special exhibition of photographs at the Espace Leo Ferre. It is a must-see for anyone with a fondness for Monaco, not just Monegasques, and its context is poignant to an extreme.
The protagonist is photographer Jean-Pierre Debernardi, who shares the credit with his grandfather, Jean.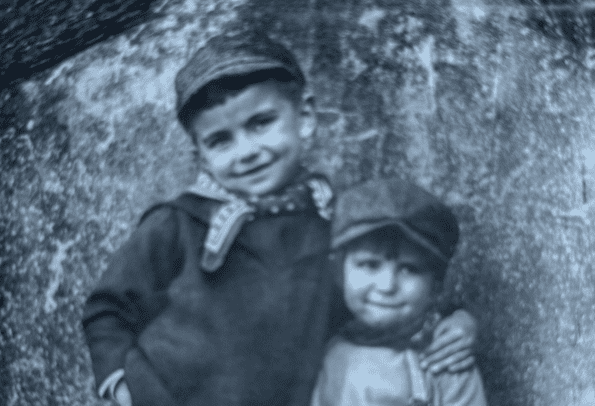 The two never met. Jean died several years before Jean-Pierre was born, while his grandmother, Eugenie, died giving birth to his father.
But what Jean-Pierre has accomplished is close to a miracle. He has not just meticulously restored the back and white images captured by his grandfather, in most cases more than a century ago, but brought them gloriously to life with colorisation, reaching most splendidly across the generations. It is a wonderful achievement.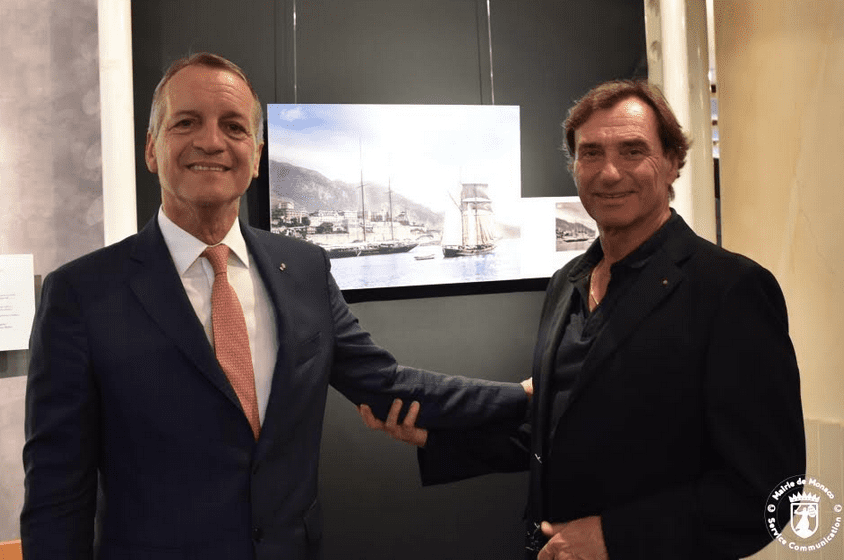 Needless to say, the resulting images have to be seen to be appreciated. Unfortunately, Monaco d'Autrefois runs at Espace Leo Ferre only through Friday, October 6. However, it will then transfer to the Museum of Prehistoric Anthropology, within the Jardin Exotique.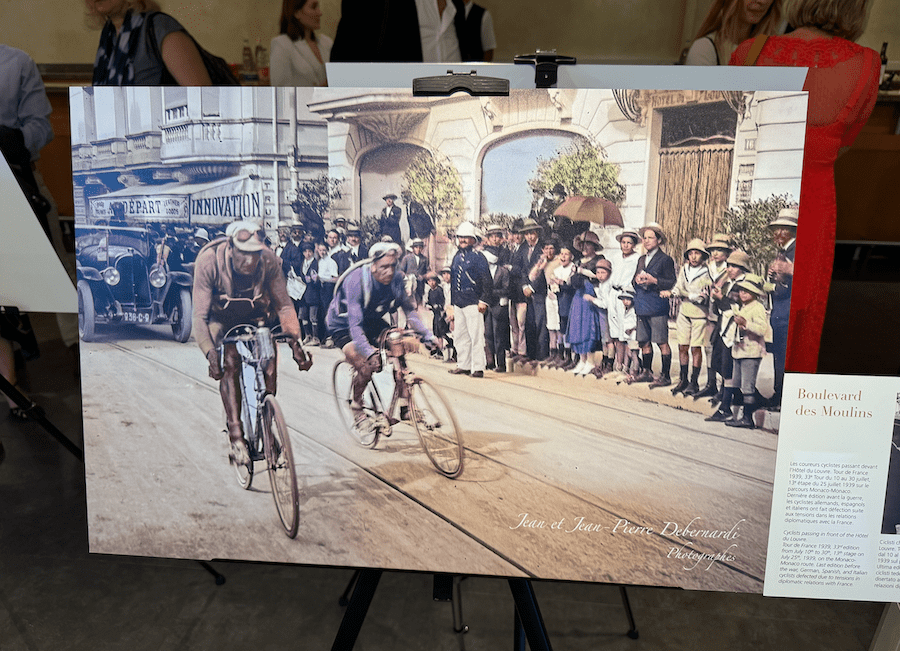 PHOTOS: Cousins of Jean Debernardi, in colour and black and white; Mayor Georges Marsan and Jean-Pierre Debernardi, below, a cycle race along blvd. des Moulins