In the coming week, the Eurovision Song Contest, which has a long tradition, will be watched throughout Europe. But hardly anyone knows that Monaco once won this event. This happened in 1971 at the Gaiety Theatre of Dublin.
I was certainly a complete sensation at the time, although Monaco sent an annual delegation from 1959 onwards. It was the French singer Séverine, who caused this historic success 52 years ago with the song Un banc, un arbre, une rue , which was written by Yves Dessca and composed by Jean-Pierre Bourtayre.

Séverine was the pseudonym of Josiane Grizeau, a Parisienne who was only 23 at the time of the Eurovision Song Contest. She had already had some hits at the end of the sixties under the name Céline but wanted to give her career a boost with a different name. And then Eurovision came her way by chance.
"My agent knew some people from Radio Monte-Carlo and he was asked if he had a candidate to go to Eurovision on behalf of Monaco. And then he pointed at me. It was more of a coincidence. I only knew Monaco by name and had been there once as a tourist. I had to launch a promotional video and my record, but other than that I didn't have much to do with Monaco," she told Monaco Matin two years ago on the fiftieth anniversary of her success. She now lives near La Rochelle.
On the evening in Dublin, she was surprised to see that her song received the most votes. "I didn't like the song at first and saw it mainly as an assignment. There were four songs that the jury would vote on and I liked another song much more but the jury thought I had a better chance with this song. The jury was right afterwards. If I had sung the song that was my favorite, I probably wouldn't have won."
Of course, this victory gave her career a huge boost. "It was great to experience but I was at the beginning of my career. After the victory I was welcomed triumphantly everywhere, especially in Paris, although I had not participated on behalf of France."
Within a year she was allowed to perform in the Olympia Theatre of Paris and the winning song was translated into English, German and Italian. She would become a celebrated artist in West Germany for many years.
But her success also had a curious downside, for in the Monegasques seemed indifferent to this unlikely triumph. Séverine didn't even come to Monaco to celebrate her victory.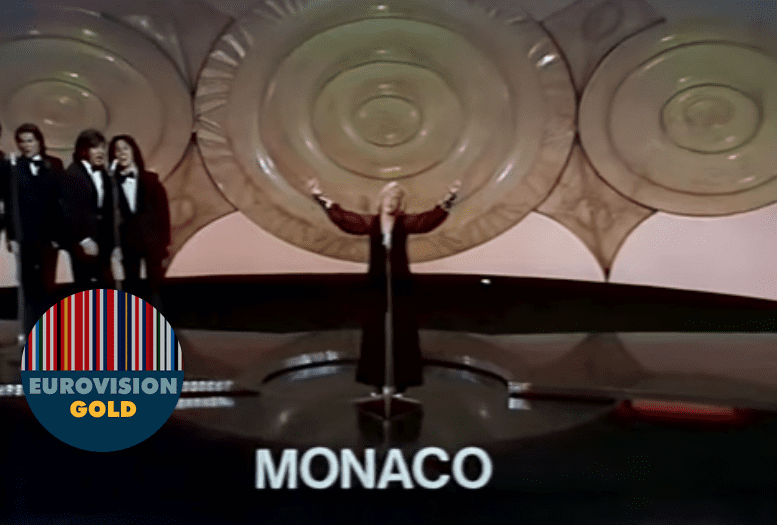 "I was never really honoured in Monaco. That's pretty strange. Probably the Palace only wanted to participate but nobody was waiting for my success," she told Monaco Matin. "It wasn't until 2006, 35 years later, that Prince Albert honoured me, and that was a very dear meeting for me. It was better late than never. I am very proud of my victory and I hope that the people of Monaco remember that their country won then."
In 1972, Monaco was supposed to host the Eurovision Song Contest as the defending champion, according to tradition, but that never happened. Monaco did not yet have a theatre to host such a large-scale event, and Monegasque television did not really have the financial means either.
No one was waiting for the extreme attention that the country would receive and perhaps they thought the event was a bit too popular for Monaco, where they were not clamouring for international attention. That is why a location in France was initially chosen. However, the French state broadcaster ORTF didn't want to help financially. In the end, Monaco gave the organisation back to the European Broadcasting Union and then England (BBC) stepped in, as is the case with Ukraine again this year.
The fact that Monaco won the Eurovision song contest was exceptional. In 1962 the country had already finished in a surprising second place with the song Dis rien by the singer François Deguelt. A year later, Françoise Hardy represented the Principality with the song L'amour s'en va but she finished only fifth.
Monaco always participated from 1959, until in 1980 it was not a participant because the costs were too high. The absence lasted until 2004, when Monaco made a comeback in honour of having become a member of the Council of Europe. But after three attempts in which the participants were eliminated in the semifinals, it was decided not to participate in the Eurovision Song Contest anymore.
Monaco eventually stuck to that one success with A bench, a tree, a street.