On Saturday, July 29, 2023, a significant event took place in Saint Elena's Orthodox Parish of Monaco.
At the Divine Liturgy, it was a great honour to greet the descendants of the Imperial Romanov family of Russia, Grand-Duke George with his wife, Princess Victoria.
During the service, the Princely couple took part in the Holy Mysteries of Christ (Communion).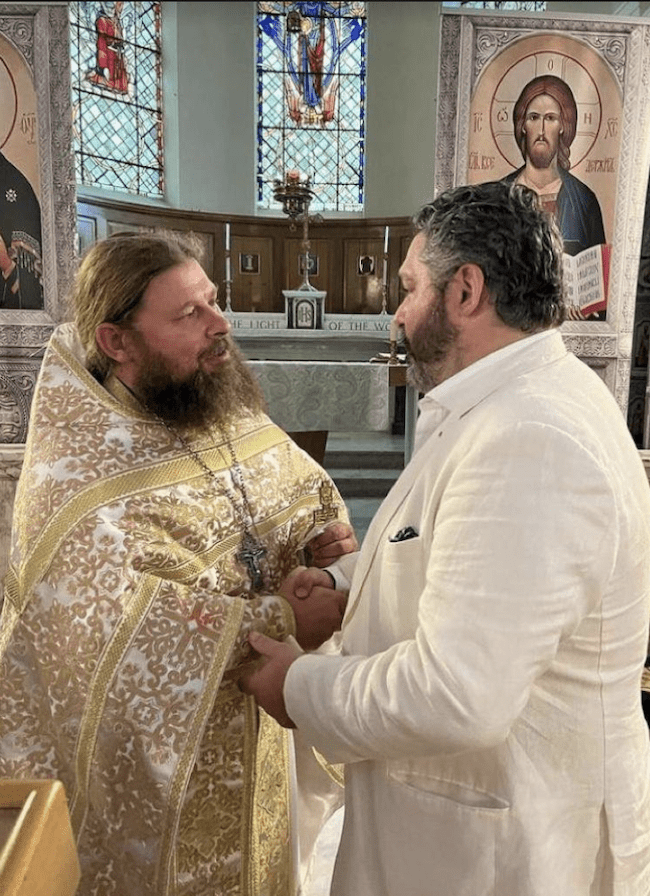 At the end of the Liturgy, the President of the Parish of St. Elena of Monaco, Alexander Hagerty, presented the Grand-Ducal couple with the Commemorative Medal of Saint Elena's Parish. In response, Grand-Duke George presented to Father Evgeniy Nikitin, the Reverend Rector of St. Elena's a Memorial coin issued on the occasion of the wedding of the Romanov couple in 2021.
Afterwards, a celebratory coffee-hour was generously provided by Reverend Father Hugh Bearn, the Anglican priest and Chaplain of Saint Paul's church with his wife, Alison.
St. Paul's is where the Orthodox community of Monaco has been congregating since 2020. At this gathering, Grand-Duke George and Princess Victoria were able to speak to the parishioners of St. Elena's Parish with great joy.
Editor's Note: the Parish of St. Elena of Monaco is not affiliated with the Moscow Patriarchate