An exhibition of 21 impressionist works, due to open from July 4, starts the Principality's art season on a high note.
The collection organised by London gallerist Emma Ward in conjunction with Monaco's Moretti Gallery showcases big names such as Renoir and Toulouse Lautrec and also lesser-known impressionists whose work witnesses the development of the genre in the second half of the nineteenth century.
While it is a great privilege to stand in front of Renoir's Young Girl Reading (1890) it is fascinating and instructive to see Edouard Vuillard's Madame Vuillard Sewing (1895). Much of this artist's work was a representation of his mother, as he was too poor to leave his home, a sorry state of affairs to which the author relates. On the other hand, great art is born.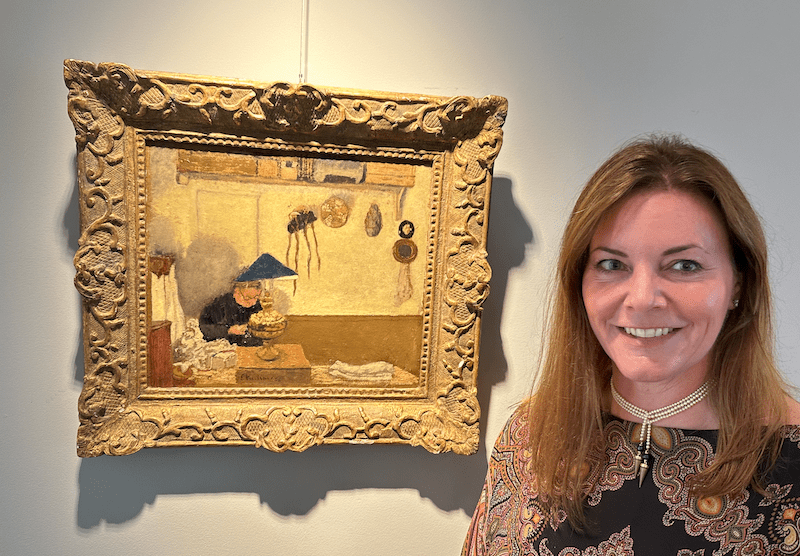 Emma Ward explains that the Ward Moretti exhibition will be running in parallel with the first two weeks of the Grimaldi Forum's epic Monet exposition, not in competition but as a complement.
A major difference, too, is that while the Monet masterpieces will not be for sale, his contemporaries' paintings are available to buy. Discerning art collectors take note.
PHOTOS: Renoir's Young Girl Reading, centre, Emma Ward with Madame Vuillard Sewing PHOTOS: Author