For very many people the highlight of the year in Monaco is the performance of Handel's Messiah at St. Paul's Church.

The most recent performance, just before Christmas, was, by everyone's account, sublime, even exhilarating.

Errol Girdlestone had assembled an International line-up of extremely talented singers to take the major parts, backed by a choir of local singers who have worked with Errol for many years, the Ristretto Ensemble.

"Of course, as the conductor, facing the orchestra and choir, you can't see the audience, but on special occasions you can sense the enthusiasm and appreciation. It was a special evening," says Errol.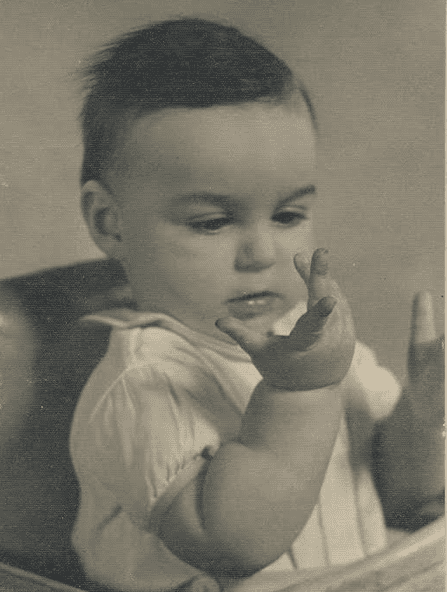 Hands born to conduct

Errol, now 78, has become the de facto musical director at St. Paul's Church after Father Walter first asked him to play the organ as a stand-in, soon asking him back to put on concerts.

The first Messiah in St. Paul's was in 2012, and there have been nine since then. "It feels that it's put its roots down here," Errol says.

"Walter started the tradition, and his successor, Father Lawrence was very keen on music."
Sadly, coronavirus intervened within two months of his accepting the post, putting paid to his musical plans.

Singing only resumed at the end of June 2021 – a "silence" of a year and a quarter, during which time the church had entered a phase of successive locum incumbents.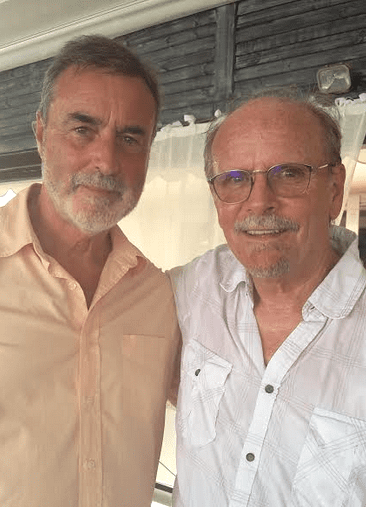 Errol with Father Walter
Thanks largely to Churchwarden Peter Coleridge, and Hope Swales, President of the St Paul's Church Council, a degree of musical stability has been retained. Now, subsequent to the recent installation of Fr. Hugh Bearn (a keen music-lover) as permanent Chaplain, the way forward for music in the church looks encouraging.
Errol's personal musical journey started at an early age, when he was overheard by a passer-by while singing in the garden. Persuaded to join a church choir at the age of ten Errol taught himself to play the piano and his love affair with music began in earnest.

His father had died when he was five, his mother suffered a nervous breakdown, and he was fostered in various homes. He was adopted by his last foster parents and his mother was able to live with him, too.

Errol and his wife, Susan, have spent time in Oslo, Cape Town – where they met as Errol conducted a visiting orchestra and Susan was a ballerina – and on the Riviera.

"Oddly, they are all on the same longitude," Errol notes.

Having spent four years at the Nice Opera, he has divided his time equally between opera, symphonic, and choral conducting since 1988.
In 1993 he formed the Ensemble Vocal Syrinx in Vence, then in 1995 the Orchestre des Concerts Syrinx – a combination of the finest players from the Nice and Monte-Carlo Philharmonic orchestras – and finally the professional counterpart of EVS, Cantores in Vence, all of whom performed regularly at Monaco, Nice, Cannes, and Saint Maxime.

The South of France was not immediately very appealing to Errol, but the pandemic changed that. With the time to take long walks and look around, "We realised what a beautiful part of the world this is," he says.

Errol and Susan has also taken on the running of a summer school for musicians, the annual week-long Ristretto Summer Academy in 2008, which continues today at Lumière, in an old Monastery now converted into a hotel, attended by amateurs from Britain and the rest of the world.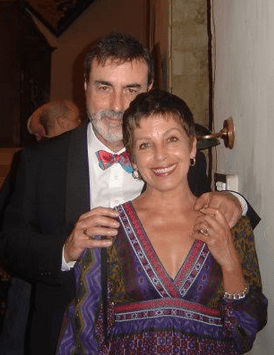 Errol and Susan
At the same time Errol also accepted an invitation to become conductor and chorus master at the internationally-renowned Wexford autumn opera festival in Ireland, a post which he held until his partial retirement in 2019.

Under his direction the Wexford opera chorus received a nomination as the World's Best Opera Chorus at the International Opera Awards of 2014.

It is a huge understatement to note that Errol's musical pedigree is wide and deep and the contribution he makes throughout the year to the musical life of a large swath of France is immense.

St.Paul's Monte-Carlo is very aware that the parish is deeply privileged to be part of it and there is a strong current of positive anticipation among very many music lovers in Monaco, within the Church and beyond it.