Massimo Listri, undoubtedly one of Italy's top photographers, was showcased to the press at the Moretti Gallery last week.
The luminosity of his photographs is quite remarkable, the composition very competent and the subject matter absolutely fascinating.
His photograph of shrouded statues in a Vatican museum has been seen in many publications.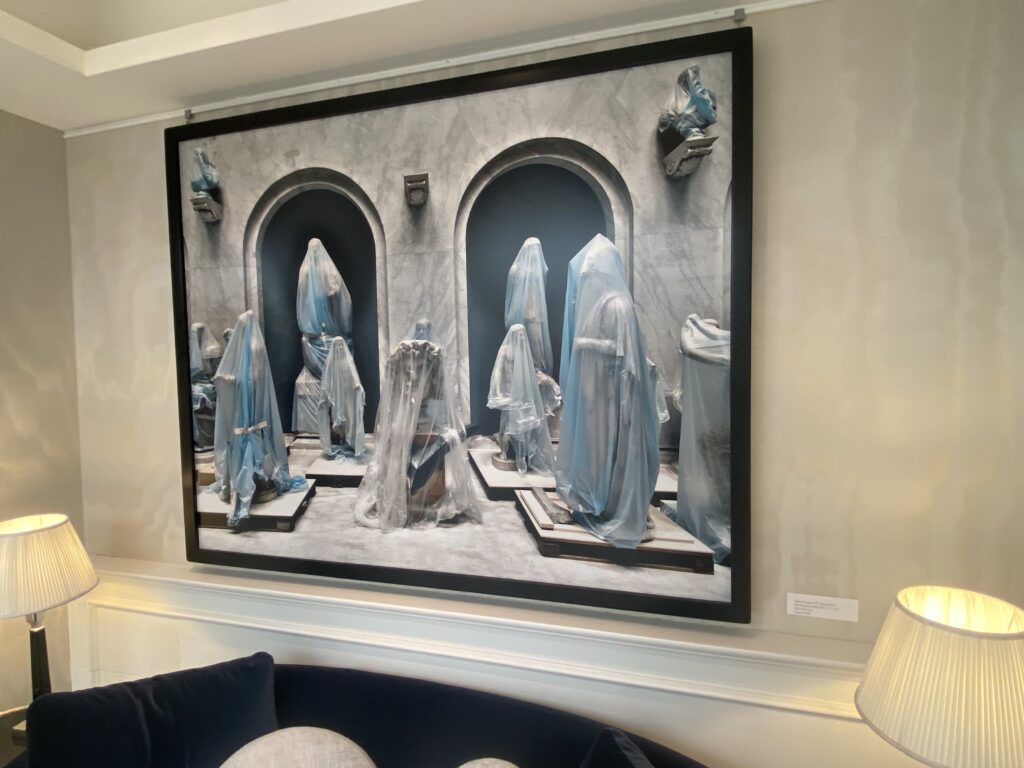 The exhibition and sale in Monaco, which runs until April 28, provides the opportunity to acquire a Listri photographic print for about 26,000 euros, although some are less expensive.
There are 15 pieces in all, and in the glowing words of one critic: "The images proposed are transcendental: his photos transmit an almost deafening silence. As if time had stopped, empty interiors illuminated by a perfect light that creates a surreal atmosphere and idealises their beauty."
MAIN PHOTO: Massimo Listri points to a wall in one of his photographs where once a door might have been Ian Brodie