The unapologetically loud Lamborghini marque has revealed the successor to the long-serving Aventador in the form of a plug-in hybrid supercar dubbed the Revuelto, or the LB744.
Automotive purists will be pleased to find that the latest flagship Lambo continues to contain a roaring V12 engine, becoming the sixth halo Lambo car to be powered by the legendary engine, stretching back 57 years to its first appearance in the more elegant Miura.
The 'Sant'Agata company's latest creation boasts a typically eye-catching design, not skimping out on any sharp lines. However, the real headline of the Revuelto is the use of plug-in hybrid power, a first for Lamborghini. The 6.5-litre V12 combustion engine produces 814 brake horsepower and 725Nm of torque with a rev limit increased to 9,500rpm, and this is accompanied by a 3.8kWh battery.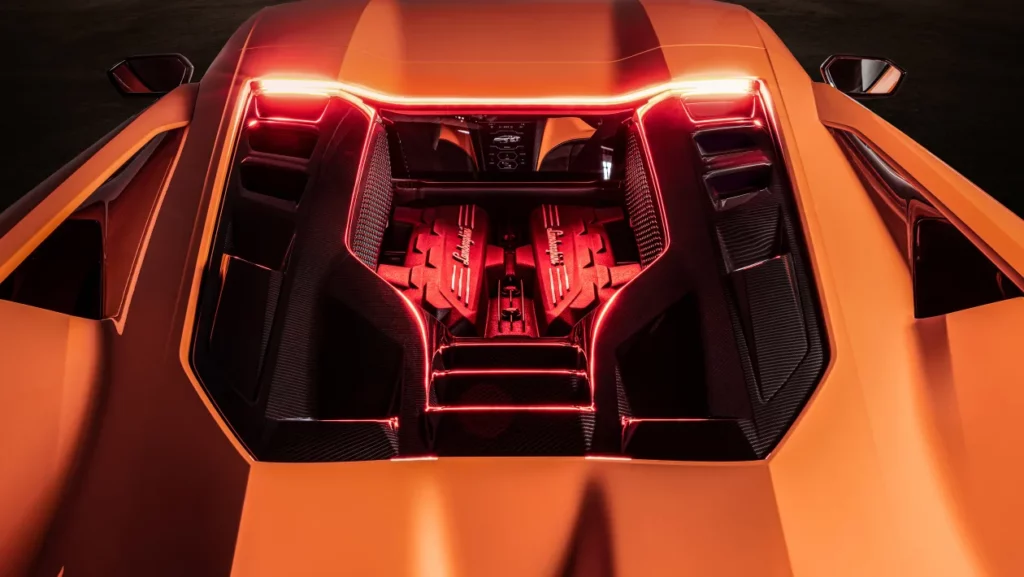 While 814 brake horsepower is more than enough for most, that isn't the Lambo ethos. The hybrid system includes three electric motors, two on the front axle and one on the rear, allowing the Revuelto's four wheel drive system to power the front wheels through electricity only. The three electric motors combine with the V12 engine to produce a total output of 1,001 brake horsepower.
All this power means a lot of speed. From standstill the Revuelto can hit 62 miles per hour in just 2.5 seconds, and go on to a top speed of over 217 miles per hour.
The price tag will also be impressively high in digits, although this has not yet been revealed. Regardless of this minor factor, though, the Revuelto has already seen two years of orders already filled, with at least a percentage of these raging bulls set to hit the streets of the Principality as soon as deliveries begin in 2024.