The Marina Development Corporation has given a preview of the major new development of a five-star hotel with 70 rooms and 60 residences on the Ventimiglia waterfront, just above the Marina.
The company said that the urban regeneration project – called Borgo del Forte – is aimed at creating a new tourist destination on the city's waterfront on the western Ligurian Riviera, "with an international scope but with an Italian vocation."
The 60 high-end apartments with terraces will overlook the marina, with the possibility of entrusting management of the properties to the hotel.
The area of the development has been reduced and the 70-room hotel will be built in a more exclusive space totally surrounded by greenery.
The project, which involves a total investment of 200 million euros by the BDF fund, to which MDC is advisor, also includes the construction of the La Rocca restaurant to the west of the residential-hotel complex, work on which started in October 2022, and Club Italia, which will transform Piazza Costituente into a restaurant centre of excellence, MDC said.
Borgo del Forte Campus will be built as a large international educational campus with an important multifunctional complex dedicated to citizens and tourists, designed to fit in a strategic and organic way in the overall revitalisation plan of the city of Ventimiglia.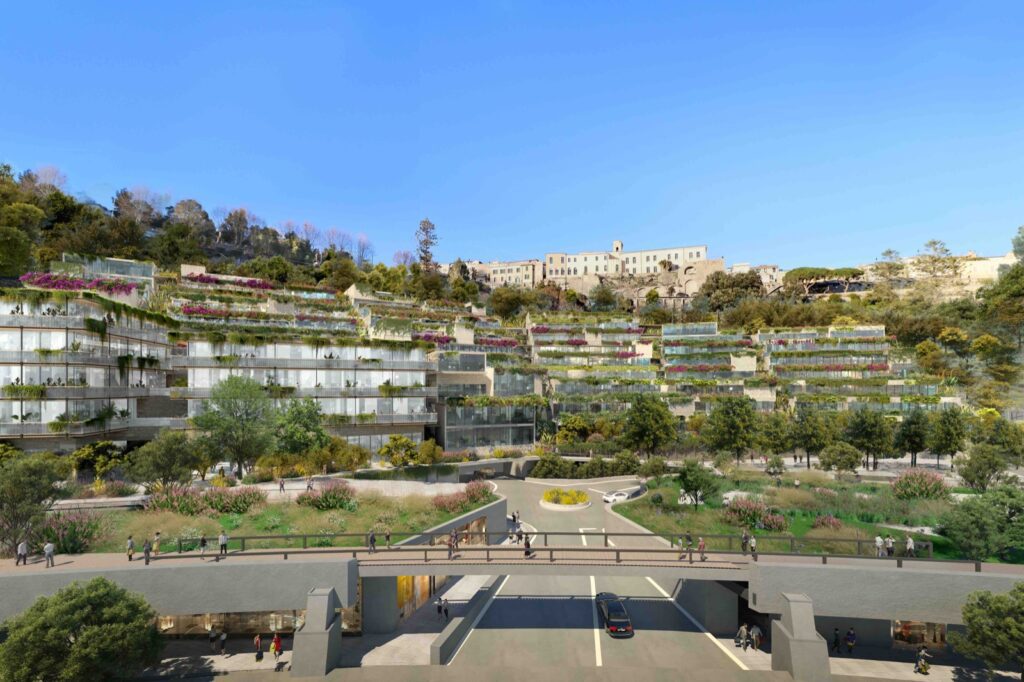 The multifunctional complex will be set in a park of 30,000 square metres open to the public all year round. It will host an indoor swimming pool, a fully-equipped gym, changing rooms, services and a club dedicated house, as well as an area for indoor/outdoor activities and tennis courts.
Next to the sports centre, a multi-storey building will house an international school. To the south, the old train depot that has been in disuse for many years will be converted to a congress centre, with conference room, exhibition-fair area, laboratories and offices, all overlooking a large green park.
PHOTOS: Artist's impressions. MDC