Tuesday 14
The Art of the Cinema – Poetry
Tuesday 14 February 2023, at 20:00, Théâtre des Variétés
Movie Tuesdays – Poetry by Lee Chang-dong (2010). Behind the mystery of the plot and the curious verse that emerges from it, Poetry is a film of rare intelligence and emotional heft. Organised by the Audiovisual Institute of Monaco. Theatre Variétés, 1, boulevard Albert Ier
+377 97 98 43 26. MORE INFO HERE
---
Thursday 16
Theatre – Berlin Berlin
Thursday 16 February 2023, at 20:00, Théâtre Princesse Grace: East Berlin. Emma and Ludwig want to run away to the West. Emma gets a job as a home help working for Werner Hofmann, taking care of his senile elderly mother. She is not there by chance – the apartment has a secret passage leading to the other side of the Wall. Written by Patrick Haudecoeur and Gérald Sibleyras, directed by José Paul, with Anne Charrier, Maxime d'Aboville, Patrick Haudecœur, Loïc Legendre, Guilhem Pellegrin, Marie Lanchas, Claude Guyonnet and Gino Lazzerini. Winner of the Molière award for Best Play, and Best Actor in a Private Theatre Production for Maxime d'Aboville. +377 93 25 32 27 MORE INFO HERE
---
Sunday 19, then 21, 23, and 25
Andrea Chénier de Giordano – Opera
Sunday. February 2023, at 15:00, Opéra de Monte-Carlo – Salle Garnier (sold out). Opéra de Monte-Carlo, 2023 Season – Andrea Chénier de Giordano – Opera, musical direction by Marco Armiliato, stage direction by Pierfranco Maestrini.
+377 92 00 13 70. MORE INFO HERE
---
Monday 20
Workshop for children
Activity – "Archeovacances" Monday 20 February 2023, from 10:00to midday, Musée d'Anthropologie Préhistorique
Workshop 1 – "The Neolothic Potter": Step into the shoes of a prehistoric person from the neolithic period and create your own vase using the same ancient materials and techniques (clay, modelling, smoothing, printed designs, checks, slipware). Workshop 2 – "The Little Archaeologist": Come and learn the real techniques of the archaeological dig. This workshop will introduce youngsters to the painstaking work of extraordinary scientists (dig frame, field notebook, brush, etc.). Age: from 5 to 7 years. Limited number of places available. +377 98 98 80 06. MORE INFO HERE
---
The Porsche Exhibition
From Monday February 20 to Monday March 20, from 10:00 to 18:00, Collection de Voitures de S.A.S. le Prince de Monaco
If beautiful cars are your thing, and Porsches in particular, then a trip to the Principality is in order, for you won't want to miss the brand new exhibition hosted by the cars collection of HSH the Prince of Monaco. Visitors can discover twelve of the German constructor's most iconic racing and sports cars, which are being put on display as part of celebrations to mark Porsche's 75th anniversary. The exhibition is organised by the Cercle des amis de la Collection de Voitures de S.A.S. le Prince. +377 92 05 28 56. MORE INFO HERE
---
Looking forward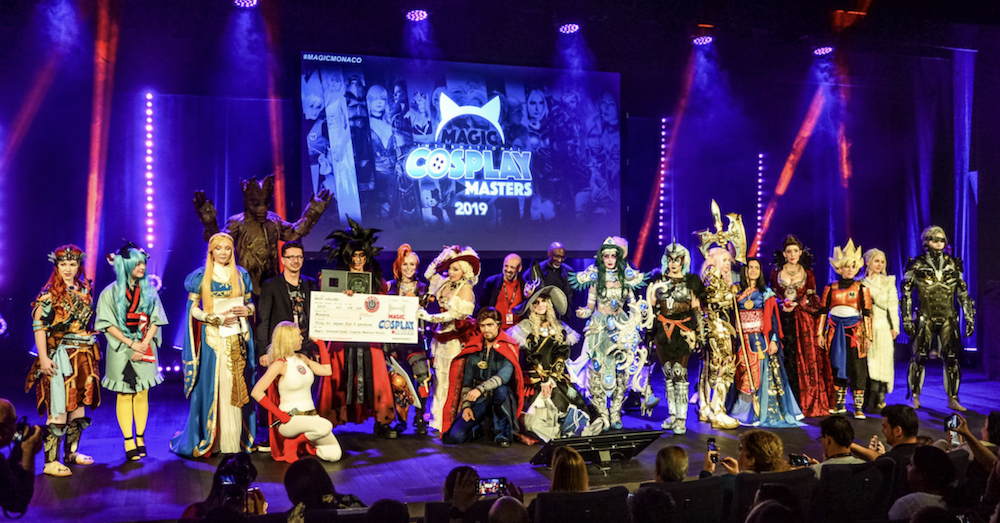 MAGIC – manga, sport, music, comics, video games and movies
The unmissable international Pop Culture event makes its comeback on February 25 and 26, 2023 at the Monaco Grimaldi Forum.
An exceptional program for an exceptional event. Discover the universe over the time of a weekend, if you are passionate about manga, sport, music, comics, video games or movies, you'll find what you are looking for at MAGIC. Listen to roundtables, debates with some of the best stars and speakers in their field of studies, explore universes where art, science and education come together.
Discover award winners from prestigious contests. The Magic International Cosplay Masters will gather the most talented cosplayers, coming from 20 different countries.
The MAGIC International Manga Contest, organized in partnership with Shueisha / Shonen Jump, will allow, for its 7th edition, the international authors to compete and hoping to be published in Japan nearby One Piece, Naruto and Dragon Ball.
To celebrate MAGIC's big return, Yoichi Takahashi, the cult Captain Tsubasa manga creator, made us the honor to draw and sign the official poster of the 6th edition. Of course, he will be present at our event!
Register now for free HERE to get one of the 3 000 entries available per day.
---
Save the Date!
Inscriptions are now open for the Child CARE Monaco's 10th Vintage Car Rally on Sunday, September 10. This year men are welcome to accompany the ladies! As usually, bring your own car or let the team organise it for you. For booking and more info, please contact childcare@monaco.mc.
---
Monet in Monaco
On the 140th anniversary of Claude Monet's first stopover in Monte-Carlo and on the Riviera, the Grimaldi Forum will devote its major summer exhibition to him from July 8 to September 3. Reservations for this truly exceptional exhibition can be made here. Ticket prices until June 30, 7 euros in place of 14. +377 99 99 3000. Read more on NEWS.MC website.
---
Ongoing
'The World We Make' – Amy Sherald Exhibition
Since March 2018, when Houser & Wirth announced exclusive worldwide representation of American artist Amy Sherald, four major exhibitions took place: in New York, Los Angeles, last year in London – her first solo show in Europe and from the end of January this year a selection of new and monumental works by Amy Sherald is brought to Monaco.
On display at Hauser & Wirth Monaco until April 15. This exhibition is not to be missed. More & video on NEWS.MC website.
---
LUMIÈRE – exhibition
The exhibition LUMIÈRE! – whose subject matter is light – takes place at the Salle d'Exposition on Quai Antoine 1er until February 24 with free admission every day from 13:00 until 18:00. READ our article on the exhibition, 'Where there is light, there is life… and art' HERE
---
Flower Power of Monaco – exhibition
The smallest gallery in the smallest country in the world, La Vitrine Contemporaine de Monaco, in La Scala presents a unique exhibition Flower Power of Monaco by two Monaco artists of Ukrainian origin, Zoia Skoropadenko and Eva Dmitrenko. La Vitrine Contemporaine de Monaco will exhibit original botanical artworks by both artists as well as inspirational objects that made them create the exhibition, until March 10. Read our story here.
---
Les Carabiniers du Prince – exhibition
Twelve photographs dating from 1890 to 2022 are presented, in chronological order, to portray the history of the Carabinieri du Prince, closely linked to that of Monaco and the Prince's family. This prestigious military unit, with 124 Carabinieri, provides daily security at the Prince's Palace, the security of the Sovereign Family, of its property and dependencies with Its motto, "Honour, Loyalty and Dedication." Free exhibition at the Gare de Monte Carlo until February 16, 2023.
FEATURED IMAGE: Berlin, Berlin