This year's edition of the annual exhibition of the International Artists Association of Monaco (AIAP), with UNESCO and under the patronage of HSH Prince Albert, opened to the public on Friday, February 10, and it is big, in every sense of the word.
The main theme and the title LUMIERE! was chosen as an antidote to the insecure world we currently live in – and 36 exhibiting regional artists explore the theme through their unique styles and media: photography, painting, drawing, sculpture, interactive installations, and design. Each of the items carries a little note, an explanation, a poem or experience of the artists and this alone creates a bridge to their interpretation of light, "a permanent miracle, a source of life and colour…"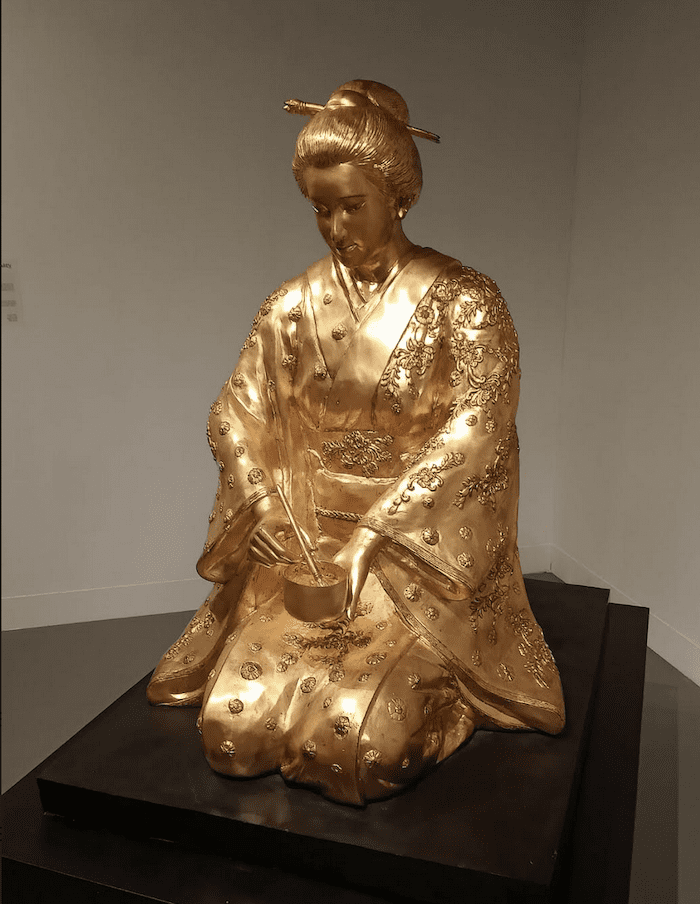 It was at the initiative of Braque and Picasso that UNESCO founded the International Arts Association in the 1950s in Paris. From then on more than 80 independent branches of the Association have carried on the message of creating artistic communities without borders all around the world.
Monaco officially joined this community in 1998 with annual exhibitions at La Salle on 4 Quai Antoine 1er, in a space of 800 square metres on the Port of Monaco.
Every edition is an occasion to invite artists of a foreign country to exhibit conjointly. This year the space was given to six young women, Armenian artists – citizens of the country or part of the diaspora – according to World Bank Data up to eight million Armenians live abroad, merely 2.8 million in Armenia.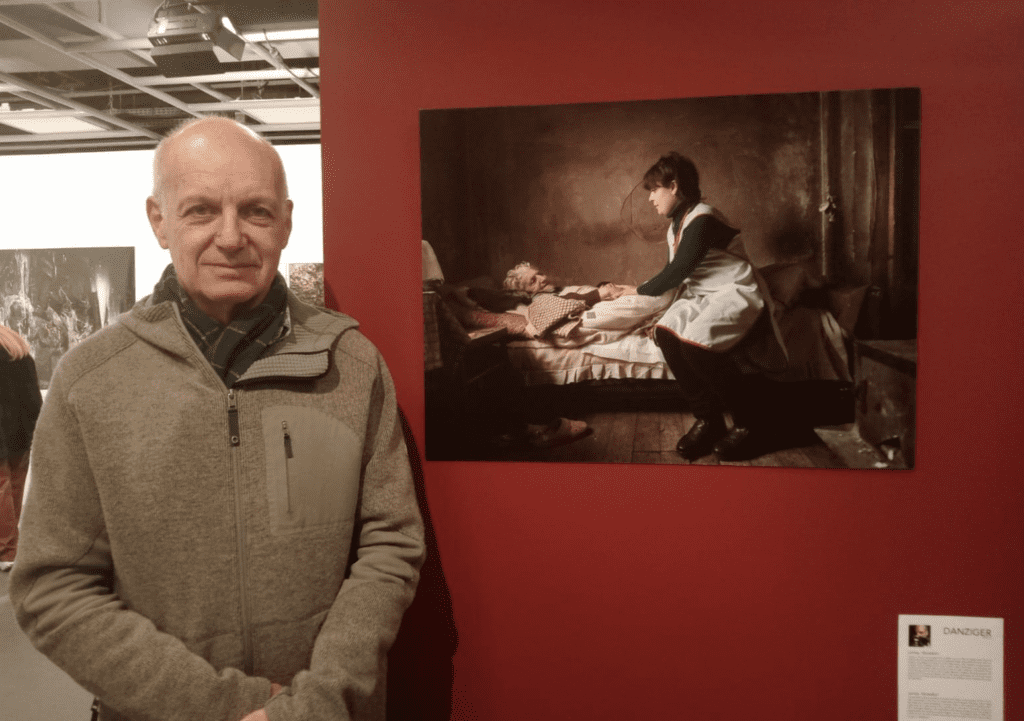 According to the curator of the exhibition, Stefania Angelini, this exhibition is "a great way of discovering Armenia, through the lenses of contemporary artists each attesting to the powerful bond of their origin."
In parallel to the salon, the Monaco Red Cross showcases the work of Monegasque photographer Nick Danziger whose photography bears witness to bringing help and hope to Armenia, "the world's forgotten country".  In one of the photographs, a 74 year-old Larisa – bed-bound in her third-floor apartment without electricity is visited by a nurse, Narine, who has been attending Larisa since the Red Cross support programme for elderly people began. "She is her light", Nick tells me.
The exhibition LUMIERE! takes place at the Salle d'Exposition on Quai Antoine 1er until February 24 with free admission every day from 13:00 until 18:00.
PHOTOS: Top, Monaco based artist Ania Guillaume (right) with the Armenian artist from Erevan, Siranush Aghajanyan, in front of her mosaic Butterfly from the series of Post-war Butterflies/lovers, centre, Tea Lady by Ana Tzarev. Human – sized representation of a glittering Far Eastern female figure officiating for the tea ceremony. The light radiates from the gold covering this statue. The small, noticeable reliefs on the bronze Lady's garment echo Ana Tzarev's paintings like embroideries with rhythmic touches on the surface of the statue, below, Nick Danziger in front of his photograph of Larisa from Vanadzor.