The beloved Historic Monte-Carlo went on without a hitch in its 25th edition, as a wide array of period-correct rally machines took on the windy roads above the Principality, and also took over the port. The colourful yet competent cars returned to the port on the evening of Wednesday, February 1, after a final day of rallying.
The winners of this edition are Swiss duo, Claudio Enz and Cristina Seeberger, who piloted a 1970 Lancia Fulvia 1.3 S to victory, marking Lancia's fourth Historic Rally win in Monaco. Watch the action from this year's event below:
Following tradition, the Historic Rally came to a dazzling conclusion with a gala evening in the Salle des Etoiles, where the winners were honoured and awards were received. See the podium below.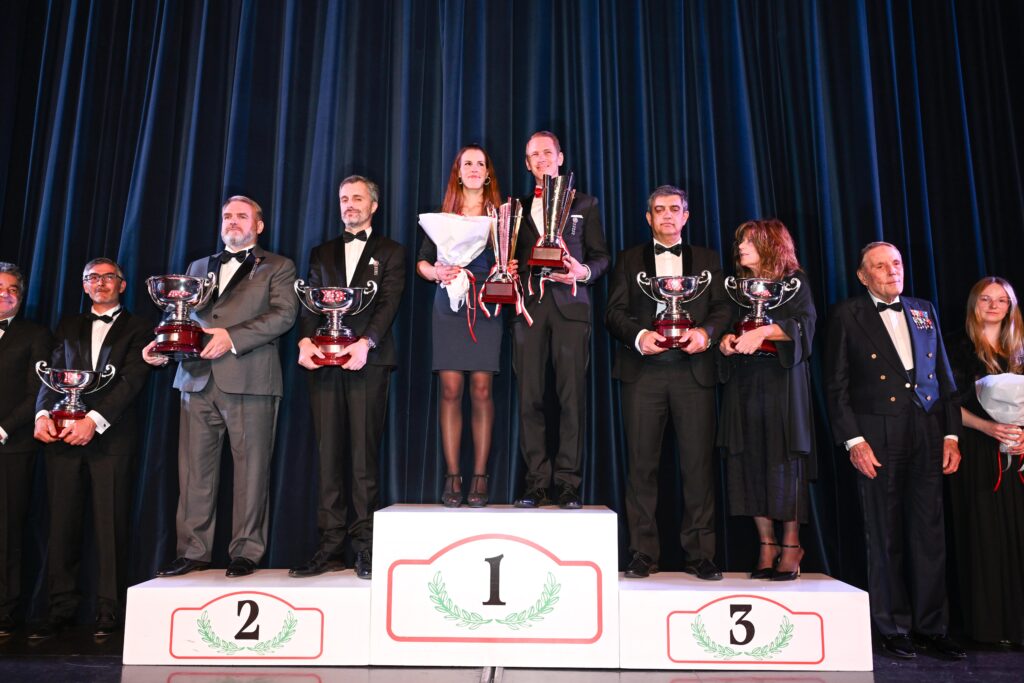 In first place were the Swiss duo of Enz and Seeberger, standing alongside Ilya Kashin and Boris Kostyrko who managed second place in a 1982 Volkswagen Scirocco. Completing the podium in third were Giovanni and Tiziani Chiesa, who piloted a 1965 Alfa Romeo Giulia Ti 1600.
At the end of a glamorous evening, the event's organisers, the Automobile Club de Monaco, thanked the 100 marshals that were present in the 25th edition of the historic Monte-Carlo Rally.
Featured image: the Rally winning team and the 1970 Lancia Fulvia 1.3 S