The third edition of the Fight Aids Cup is set to return to the Stade Louis II on the evening of Monday, January 23. In this charity match, HSH Prince Albert's team, the Barbagiuans, will once again face off against Princess Stephanie's star studded side Cirque FC in the hopes of finally finding success, having lost the previous two editions to the Princess' team.
Leading the Barbagiuans into battle is Louis Ducruet, who will also be joined by AS Monaco legend Claude Puel, who spent his entire sporting career in red and white before leading them to the championship title as the teams's manager in 2000. "It's true that our squad looks older than the opponent's. Nevertheless, the team is still nice to see and will, once again, give the best," says Puel, before adding "through this match, we are defending a beautiful cause and the stakes are not limited to the result. Despite this, the Barbagiuans have at heart to win to reverse the trend and experience the joy of being, for the first time, the title holder."
Ducruet and Puel certainly do have their work cut out for them, as they prepare to face a formidable Cirque FC side, which features returning stars such as Clarence Seedorf, Robert Pires and Luca Toni. Posing a threat in attack will be Rome and Italy legend Francesco Totti, who is an exciting addition to this year's edition.
Emboldened by the strength of his side, Circue FC captain Sebastien Frey had this to say "I know that Princess Stephanie loves the trophy… and she would be delighted to keep it by her side for another year. Even though our main objectives are to have fun and promote the fight against HIV, CIRQUE FC has always played to try to win. Louis should expect that to be the case again this year."
Reenforcing the Barbagiuans this year are new players such as Ricardo Carvalho, Camel Meriem, Sonny Anderson, Edouard Cissé, players who have all played for AS Monaco, and who will represent the Principality once more. The return of former stars to the Stade Louis II decades on from their last fixture in red and white will allow fans to relive memories, while also bolstering an already impressive line-up in the name of charity.
As was the case in the previous year, Charles Leclerc will be making a special appearance in the Fight Aids Cup, the Scuderia Ferrari man never being one to shy away from a challenge even off track.
"The Barbagiuans are counting on your mobilisation at the stadium to support the fight against HIV and, in fact, to contribute to the development of Fight Aids Monaco," said Ducruet.
The match will kick off in the Stade Louis II at 18:30, and tickets to spectate these stars stand at only 10 euros. All profits raised from the evening will go directly to the Fight Aids Monaco association.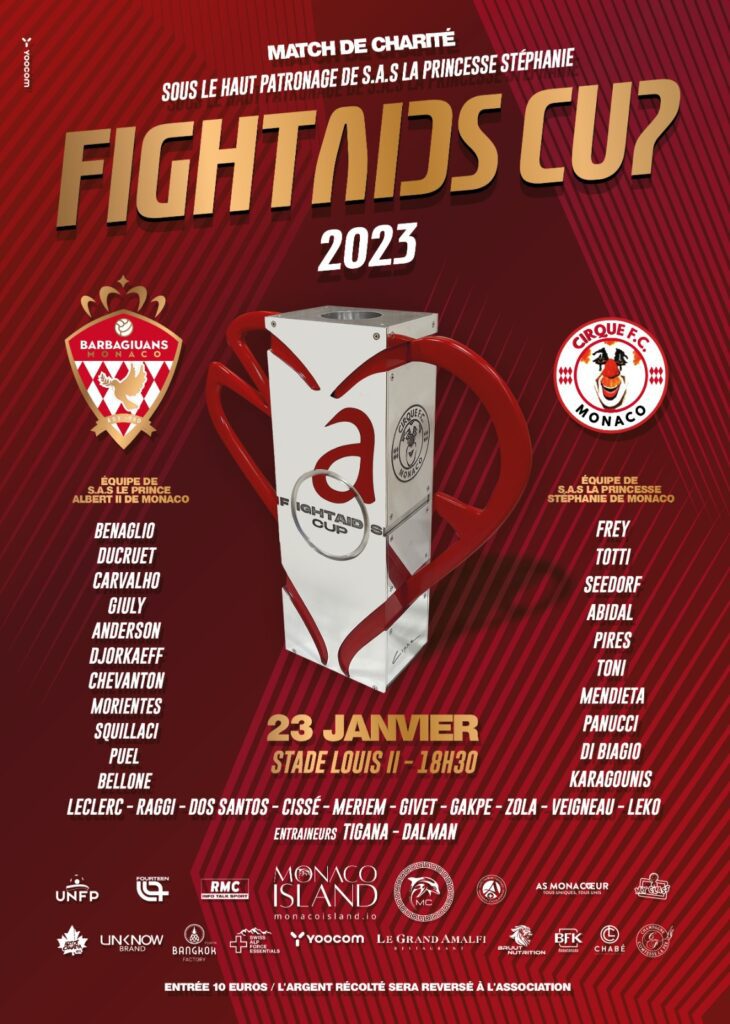 Featured image by Jack Brodie, Charles Leclerc speaking after the 2022 Fight Aids Cup