After a welcome test period in which the Compagnie Autobus de Monaco experimented with completely free bus travel, the decision was made to return to paid tickets onboard, a decision subsequently enacted on Tuesday, January 3.
However, customers will no longer be able to use ticket machines to purchase tickets as the Prince's government has decided to remove them altogether in order to promote digital ticketing.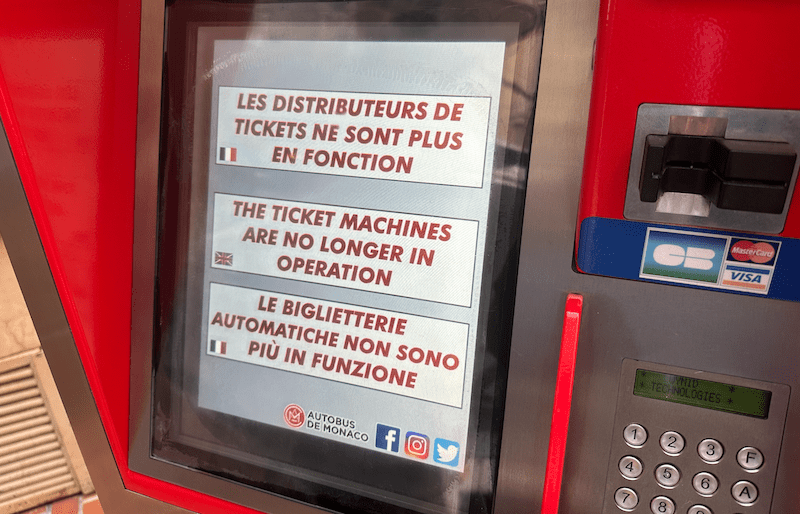 Two ticket machines have already been removed from their respective bus stops in Boulevard de Belgique and Place d'Armes, while 11 remain scattered across the country.
This leaves bus riders to pay via Open Pay and Monaco's own Monapass application. Understandably, not everyone can get their head around such services. For those voyagers that find themselves less disposed to technology, they will have to pay a more expensive fee to the driver on board or use debit cards in place of tickets.
Monaco now gives up the claim of offering free public transport, something that Luxembourg still provides for its citizens, employees and other visitors.
PHOTOS: Jack Brodie