Kostyantyn Zhevago, one of Ukraine's richest men, appeared in court in Chambery, France, on Thursday, January 5, after being arrested at his hotel while holidaying in Courchevel on December 27.
He had been living in Monaco after spending significant periods in London and Dubai, according to multiple sources.
Subject to an Interpol warrant, Zhevago (48) is accused of embezzling $113 million from Finance & Credit Bank, which later failed.
Ukraine had initially issued a warrant for his arrest in 2019, while the Interpol warrant dates to 2021. He was a member of Ukraine's parliament from 1998 until 2019.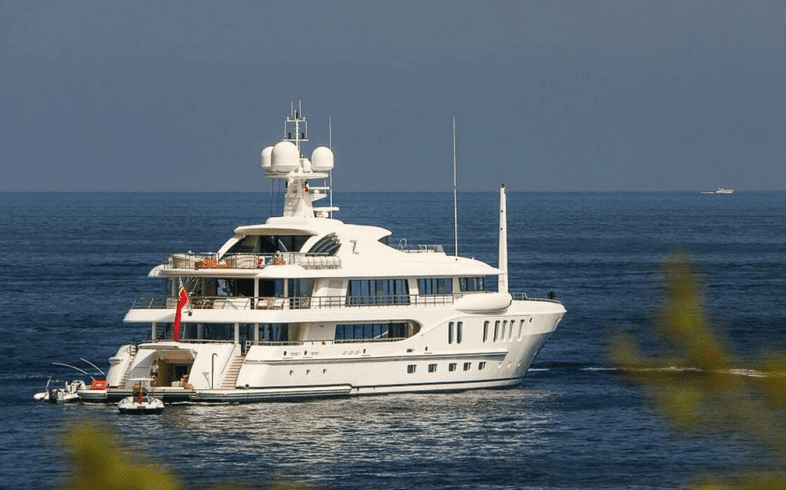 Zhevago's yacht 'Z'
In court, Zhevago claimed the case against him was political. The court agreed with his lawyers that more time was needed to prepare a defence against the extradition and the case has been put back to January 19. He denies the charges.
According to Forbes, Zhevago's wealth stood at $1.4 billion at the end of 2022. He controls London-listed iron pellet producer Ferrexpo, which is part of the FTSE 250. According to Wikipedia, Ferrexpo plc is a Swiss-based commodity trading and mining company which is the third-largest exporter of iron ore pellets in the world. Ferrexpo's operating base is in central Ukraine, where it operates three iron-ore mines and an iron ore pellet production facility.
Zhevago is a leading member of the so-called Monaco Battalion of Ukrainian refugees from justice and the war. Last year investigative reporters from Ukraine's Pravda filmed Zhevago getting into a tender from his yacht Z moored off Monaco.
Meanwhile, the Ukrainian Bureau of Investigation has listed properties so far seized from Zhevago: "To date, the property of the alleged oligarch, as well as legal entities related to him, have been seized. In particular, shares in his enterprises worth hundreds of millions of hryvnias, social rights of companies, 26 real estate objects (buildings). Also, the property of other legal persons linked to the former deputy was seized. These include, among others, 14 real estate complexes, 21 parts of real estate complexes, 30 non-residential premises, and 10 apartments."
RELATED ARTICLES: https://news.mc/2022/09/01/ukraine-sends-extradition-request-to-monaco/
https://news.mc/2022/08/18/ukrainian-businessmen-take-over-from-russian-oligarchs-in-monaco/