Despite a pre-Christmas period full of public commitments, HSH Prince Albert made time for a discreet visit to Dieppe on December 22 to congratulate his friend, the Arctic explorer Jean Malaurie on his 100th birthday.
Writing in 2009, the explorer explained how his friendship with Prince Albert started: "The day after Prince Rainier's death in 2005, Prince Albert of Monaco telephoned me. He said he was very interested in my work and he wanted to meet me. You should know that Prince Albert studied anthropology and ecology, and he is very attached to environmental issues. He wants to work for this cause and leave traces in the tradition of Albert I who was an expedition leader and whom he admired. We then met in Paris and went on an expedition together to Greenland."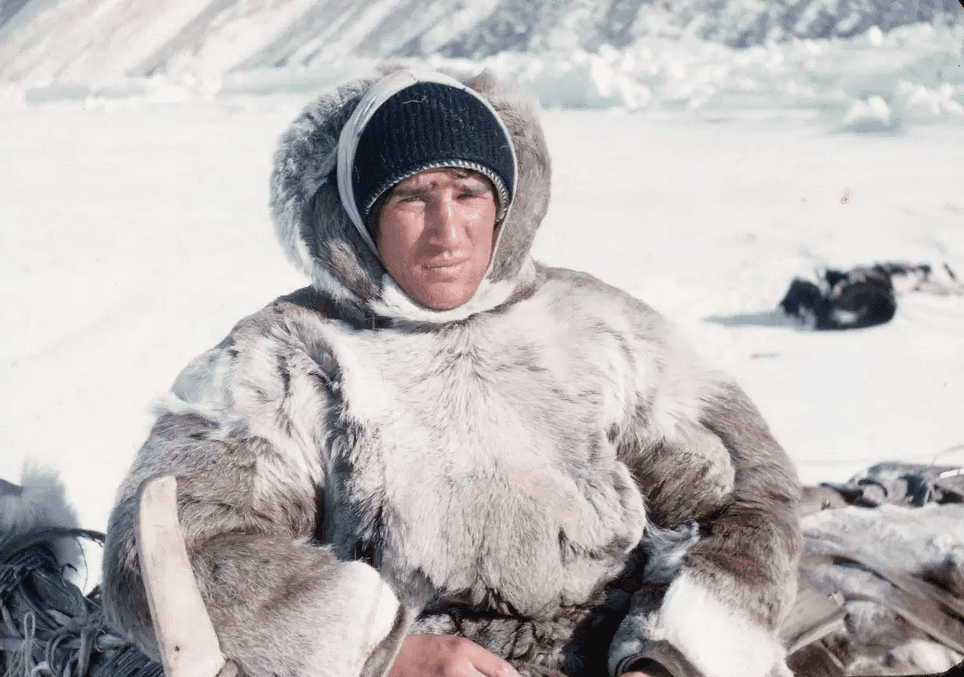 The explorer's latest book From stone to soul, De la pierre à l'âme, has been dedicated to the Prince: The book is a collection of precious memoirs for all those interested in Greenland and the life of the Inuit.
A collection of Jean Malaurie's pastels of Arctic scenes has opened at the Oceanographic Museum.
RELATED ARTICLE: https://news.mc/2022/12/26/this-week-in-monaco-december-27-to-january-2-2/
Top, HSH Prince Albert with Jean Malaurie in Dieppe on December 22, centre, Jean Malauri on one of his many Arctic expeditions Courtesy of Jean Malaurie