Late on Christmas Eve the Prince's Palace published the Family's official Christmas photo.
Their Serene Highnesses Prince Albert and Princess Charlene are shown with their children in a formal but at the same time relaxed pose in front of a huge Christmas tree in a setting showing the ornate chimney of the Salles des Gardes in the background.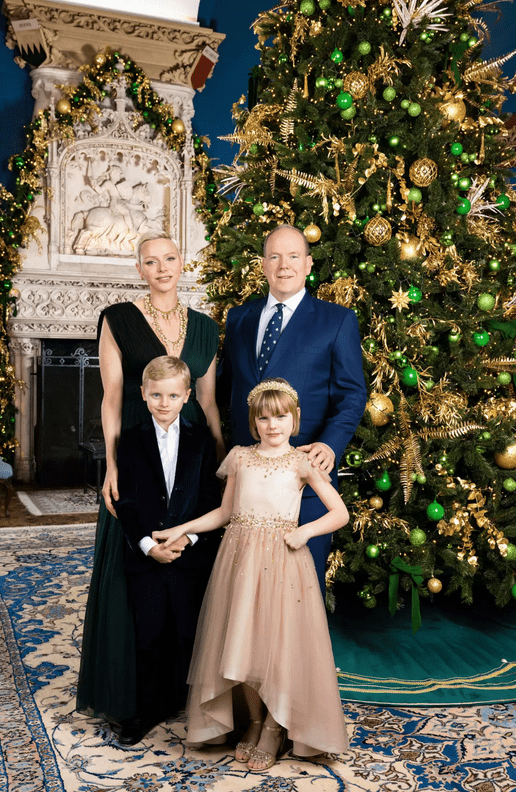 The strong and engaging character of Princess Gabriella is clear to see, together with her interest in fashion, while Hereditary Prince Jacques appears composed and charming.
The same family portrait was used on the Family's Christmas cards this year.
Photo Eric Mathon/Prince's Palace