For a man who has just been given the world's top hospitality award, as Leading Legend 2022 of independent luxury hotels, Ivan Artolli is a very modest person.
Sitting in a quiet corner of the American Bar, Ivan explained how he came to be recognised as the top manager in the most iconic hotel in the world's top location, Monte-Carlo, and recognised for his achievements this year at the ceremony in Mexico.
"From the early days of my career, I realised that working in the luxury hospitality sector requires bravery, determination, passion, kindness, intellectual curiosity, and above all hard work."
Leading Hotels of the World is a non-profit association representing and promotiong hundreds of luxury hotels that are not part of a chain, but independently owned. The body provides members with necessary technological and management expertise in a fast-changing world, Ivan told me.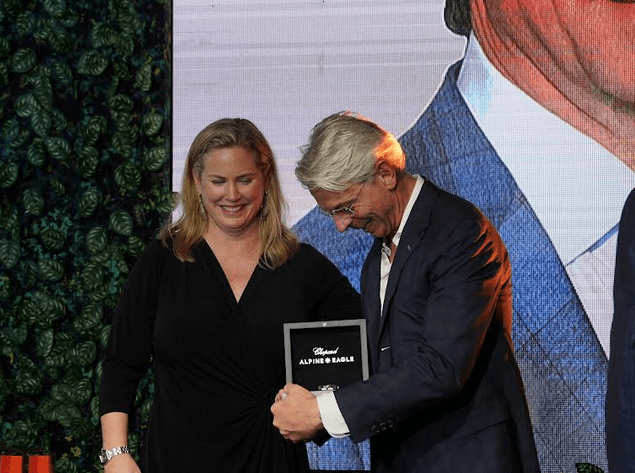 "I was humbled, honoured, and privileged to be awarded the "Leading Legend 2022 Award", a once in a lifetime achievement that has previously been awarded to remarkable hospitality professionals who manage and or own independent luxury hotels."
The body's annual convention takes place every second year in Europe, and this year it was Latin America's turn.
A native of Padova, Ivan has worked at more than 10 top hotels in Europe. He started out as a bellboy at Baden Baden and speaks fluent German, French and English, as well as his native Italian.
"I was very fortunate," he told me. "I was able to move from one top hotel to another in such a way that my three children could also learn these languages. That was very important for me."
Ivan rejoined the Hôtel de Paris in 2016, having previously worked in Monaco at Hôtel de Paris for six years in the 1980s.
"Of course, Monte-Carlo is special. People come here to create their own memories. And the Hôtel is at the very centre of the action, right here overlooking Casino Square."
Ivan sees it as his role to provide his guests with a seamless and flawless experience, not just the occasional or one-time visitors but the regular guests, many of whom Ivan knows on first name terms.
He has praise for Société des bains de mer, which owns almost all the top hotels in Monaco.
"SBM is rather like a family. Staff stay longer, and thirty-five percent of the staff have a relative also working in SBM."
Many of the hotel's employees are Monegasque or from the local area, but Ivan Artolli is living proof that the qualities that SBM values most are ability, experience, expertise, and enthusiasm, all of which Ivan has in large quantities.
Now in his early sixties, Ivan is looking forward to many more years at the helm of the Hôtel de Paris here in Monte-Carlo.
PHOTOS: Top, Ivan Artolli, centre, Ivan receives his award in Mexico, lower, Ivan in conversation in the American Bar of the Hôtel de Paris