Local pedriatric services are seriously overwhelmed and unable to cope, according to many Monaco parents.
The shortage of specialists has been brought into sharp focus by the recent surge in cases of bronchial illnesses and emergencies among small children.
Monaco is not alone in this situation. In the Nice conglomeration, a lack of available doctors has resulted in some parents driving to Monaco in desperation and the hope of finding emergency care for very sick babies and toddlers.
On Saturday, December 10, the demand for emergency care at Princess Grace Hospital was very high and only one pedriatician was on duty, said one Monaco mother who contacted NEWS.MC.
A notice on the door said: "Estimated waiting time 6 hours."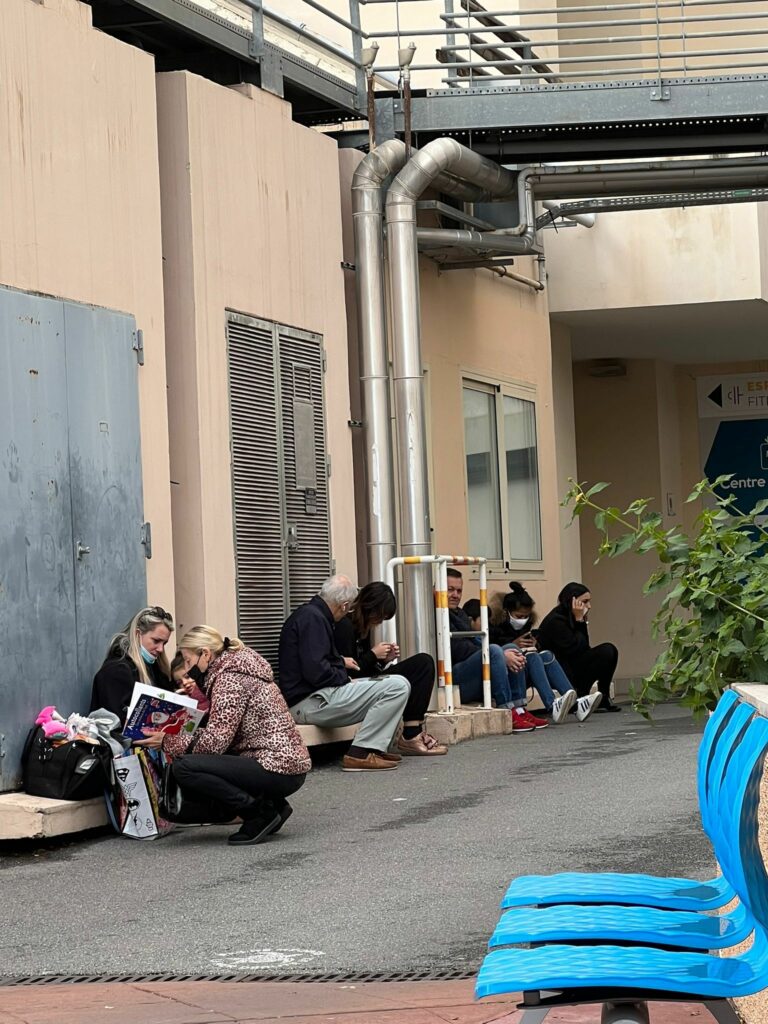 The situation is extremely stressful for parents and also for the professionals who are unable to cope because of the demand.
"There is only one pedriatrician in Monaco and three in Beausoleil," another mother said. One of the Beausoleil doctors is likely to quit because of the stress, which will add to the pressures on the remaining practitioners, she added.
One of the very stressed Beausoleil doctors told a parent recently: "I haven't eaten all day. On days like this I want to hang myself."
NEWS.MC has reached out to Monaco's Minster of Health for comment.
PHOTOS: Top, A 6-hour wait at the emergecyy room at CHPG on Saturday, centre, parents and children wait in the rain Photos provided, all Rights Reserved