HSH Princess Charlene and her children, Hereditary Prince Jacques and Princess Gabriella, accompanied by Madame Charlotte Rassam-Casiraghi and her son Raphaël, turned on the spectacular Christmas lights at Place du Casino at 17:00 on Friday afternoon.
They were welcomed by Messrs. Jean-Luc Biamonti, CEO of SBM and Stephane Valeri Administrator of SBM.
The illumination of the Place du Casino kicks off Monte-Carlo's end-of-year celebrations, SBM said.
As a preview, the special guests discovered the Place du Casino roller-skating trail and the seasonal delicacies prepared by the Chalet of the Café de Paris.
Skate on the rollerblade path and take a gourmet break "like a child" on the Place du Casino from Saturday, December 3 to January 8, 2023.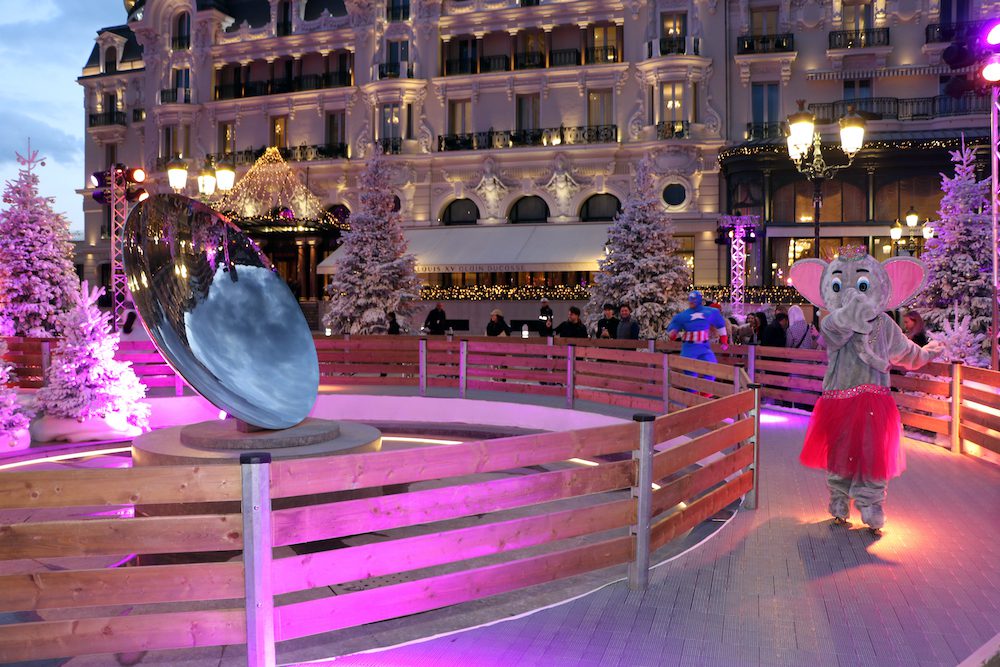 The roller-skating circuit will operate from 11:00 to 19:00 (22:00 on Fridays and Saturdays) and young and old alike can come and put on their roller skates (rental possible on site).
A roller skate show will be performed on December 11, 14, 18, 21, and 24.
The Café de Paris Monte-Carlo has installed a pop-up chalet with its terrace on the edge of the track and offers a gourmet break for all ages, from tasty Italian hot chocolate waffle to traditional mulled wine.
"During the entire period Monte-Carlo Société des Bains de Mer has a program rich in events and emotions in all its establishments, with New Year's Eve lunches and dinners by our talented Chefs accompanied by musical entertainment with groups or soloists, at the Hotel Hermitage Monte-Carlo, at the Hôtel de Paris Monte-Carlo, at the Monte-Carlo Bay Hotel & Resort and even at the Sporting Monte-Carlo with the traditional end-of-year show."
ORIGINAL SOURCE & PHOTOS: SBM