Possibly Monaco's premier charity event has cast off the shackles of pandemic restrictions and is back to normal, with more than 8,000 participants expected to take part this week in No Finish Line.
Instigated in November 1999 by the Junior Chamber of Commerce to support children's charities, the Children & Future association was launched two years later to promote and sustain the annual event.
Indeed, the concept has become so popular that No Finish Line events have spread to many corners of the globe.
Here in Monaco, HSH Prince Albert launched the 23rd edition on Saturday, November 12. The aim is to surpass the 4000,000 kilometres mark by the end of the event on November 20, with one euro for each kilometre going towards the total raised.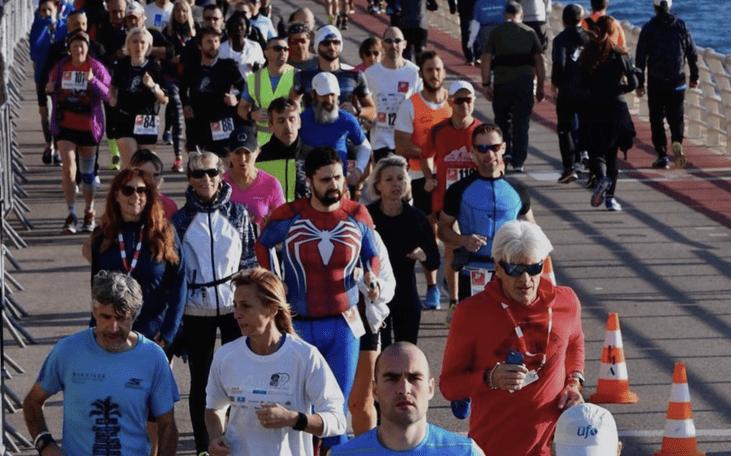 President of Children & Future Ariane Favalaro said on Saturday: "No Finish Line is above all a moment of sharing and meeting with runners, walkers, volunteers, companies and sponsors so that we can continue to finance our projects for children in difficulty or who are sick."
MAIN PHOTO: helping children is the charity's mission. Centre, No Finish Line in full swing in a previous year. Children & Future