The Air League of Monaco held its Annual General Meeting at the Stelios Foundation Conference Hall on Tuesday evening, November 8, with an on-time take-off.
Sir Stelios Haji-Ionnau, Patron and President, took control of the meeting from the outset and ensured that all business was smoothly conducted, with the uncontested re-election of the three-person committee and the Board for one more year. A buffet supper followed.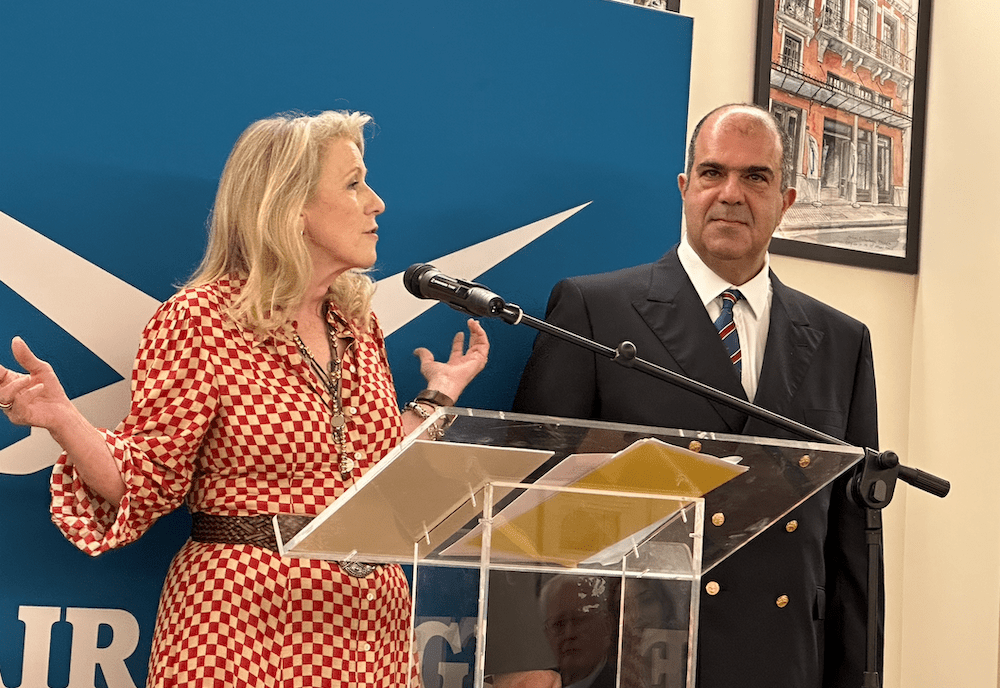 Cathy Foyle and Sir Stelios
Cathy Foyle, widow of Christoper Foyle OBE, the original founder of the Air League of Monaco, spoke very fondly of her original meeting – in a hangar – with her husband, who she said was running 'a Mickey Mouse airline' based at Luton Airport in the 90s.
Sir Stelios recounted that he and Christopher Foyle had cooperated very closely at the start of EasyJet, and the airline had operated in the early days using the operating licence of Air Foyle.
Cathy Foyle thanked Sir Stelios for stepping up to take the Air League of Monaco forward following her husband's death earlier this year.
Thanks to the generosity of its patrons, the Air League of Monaco has made grants to a total value of more than 180,000 euros to 102 students since 2016, helping young people from Monaco and the surrounding area experience the joys of flying.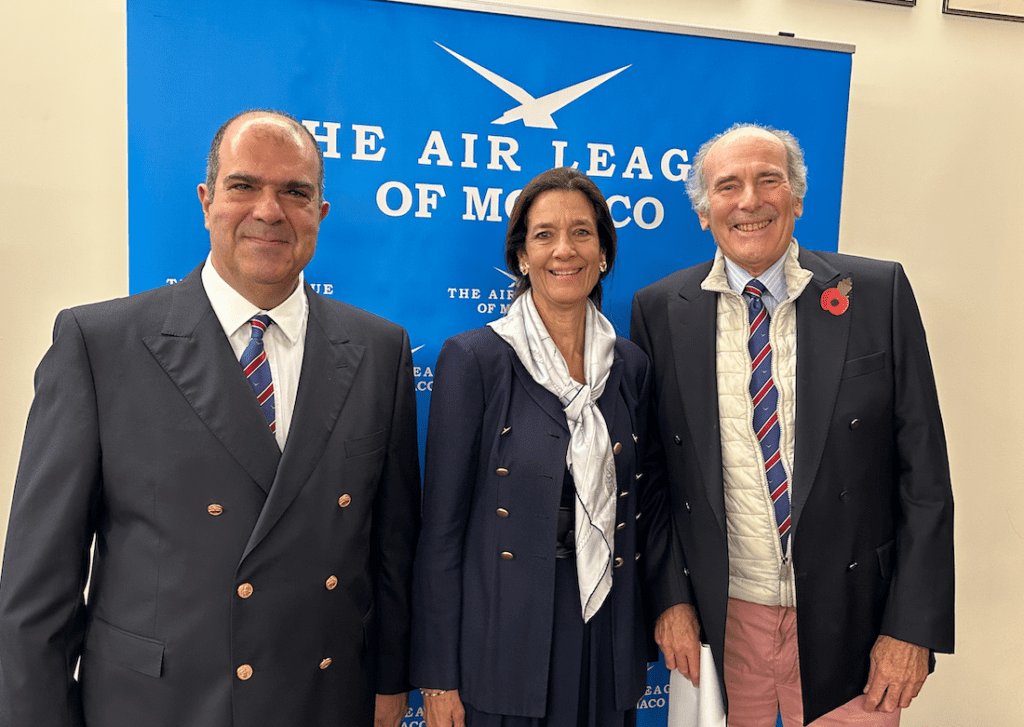 President of the Air League of Monaco Sir Stelios Stelios Haji-Ionnau, Hon. Secretary Venessa Ilsley, and Hon. Treasurer Trevor Gabriel
His Serene Highness, Prince Albert II of Monaco, is the principal Patron, together with Sir Stelios, Thierry Boutsen, Noel Edmonds, Dame Shirley Bassey DBE, Prince Alvaro de Orleans Borbon, and Christian Moore.
Thanks to the vision and dedication of Christopher Foyle and Sir Stelios, the Air League of Monaco seems securely on course in keeping Monaco and its surrounding area at the forefront of aviation.
MAIN PHOTO: ALM gliding day at Fayence, June 27, 2021, Air League of Monaco Other photos: Ian Brodie