Air League Monaco held its annual prize-giving and cocktail on Tuesday evening at the Stelios Foundation Hall on Port Hercule.
The evening started with a moment's silence in memory of Christopher Foyle OBE, President and Founder of the Monaco Association who died in August.
The Air League provides a number of annual scholarships to promote "Air Mindedness" among young people in Monaco and the Alpes Maritimes and 20 recipients of the awards were present on Tuesday to receive certificates from Joel Bouzou, President of Peace and Sport and the evening's special guest.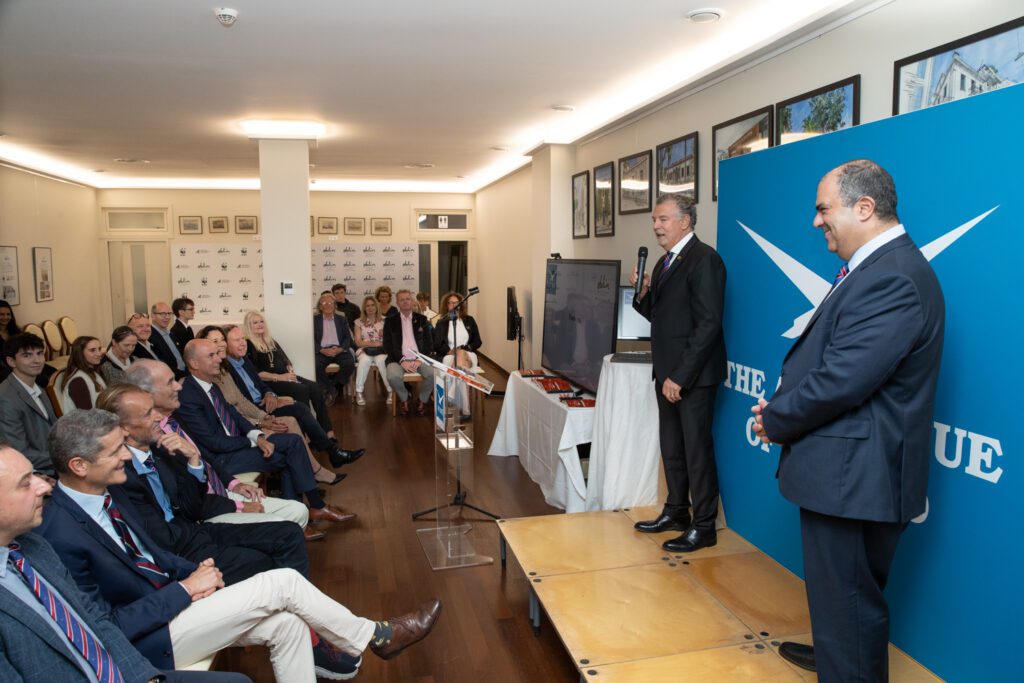 This was the first prize-giving that the Association had been able to hold since 2019 due to the coronavirus situation.
The evening was greatly appreciated by all of the members and their guests, around 60 in total, all keen to support this very worthwhile cause which helps young people in the area to follow their dreams and become glider or fixed-wing pilots or aeronautical engineers.
MORE INFO: http://www.airleague.mc/en/http://www.airleague.mc/en/
MAIN IMAGE: Sir Stelios Haji-Ioannou, Air League Monaco Secretary Vanessa Ilsley, and Joel Bouzou PHOTOS: Ed Wright Images