Monaco's International German Club marked German Unity Day with a very special event at the Automobile Club on Wednesday, October 5.
The evening started with the screening of a one-hour documentary film Albert 1: a Fight for Peace which throws light on the Prince's sterling efforts to avert the First World War, particularly poignant within the context of the ongoing war in eastern Europe.
Speaking after the screening, the film's producer, Yann-Antony Noghes, said that the peace efforts of Prince Albert 1 illustrate how he was so much more than a scientific explorer.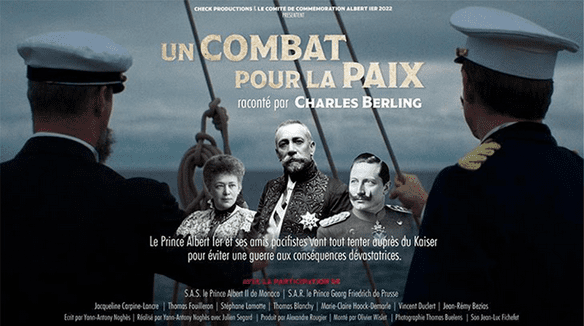 The raw research for the project involved an extensive but selective reading of Albert 1's copious correspondence, Mr Noghes said.
The finished work is a skilfully-edited combination of historical footage and dramatic staging, and the result is a great accomplishment that has succeeded in rewriting the established view of Albert 1 as 'The Explorer Prince.'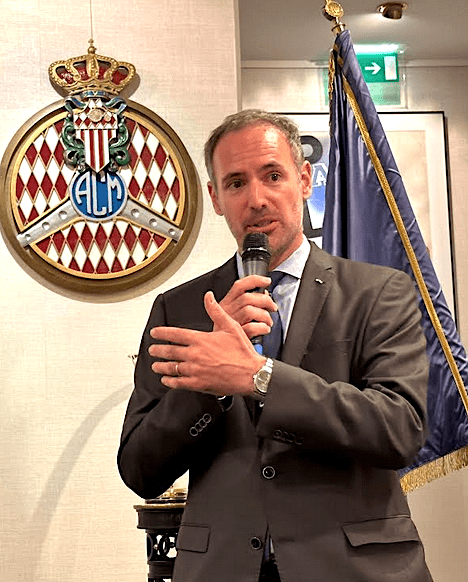 This should not surprise, as Mr Noghes is an experienced TV journalist and film-maker now based in Paris, Brussels and Monaco.
He is also the great-grandson of one of the principle founders of the Automobile Club of Monaco and the grandson of the founder of the Monaco Grand Prix.
The German Club's celebration continued with a cocktail and dinner at the Automobile Club, marking one more exceptional event of which there are many during the year. Many members are not German, and the club's by-word is internationalism. LINK: https://www.cai-asso.com/
FEATURED IMAGE: Historian Matthias Waechter, who contributed to the discussion of the documentary, Beatrix Baroness von Dellingshausen, co-President, Yann-Antony Noghes, and Patrick Wetzel, co-President. PHOTOS Martina Brodie