Life on the fringe of the Principality has just gotten that much easier, thanks to cooperation between the Monegasque government and that of France.
On Monday, September 12 HSH Prince Albert inaugurated the first Monabike station to be installed on French territory, more specifically just over the border in Beausoleil. The Prince was joined by the Mayor of the Municipality of Beausoleil, Gérard Spinelli, the President of the National Council, Stéphane Valeri and many other representatives of Monaco and the French Republic.
Having inaugurated the new Monabike station, the Prince was joined by the crowd in inaugurating six new escalators that connect the market at the edge of the Principality to the Riviera Palace at the top of Beausoleil.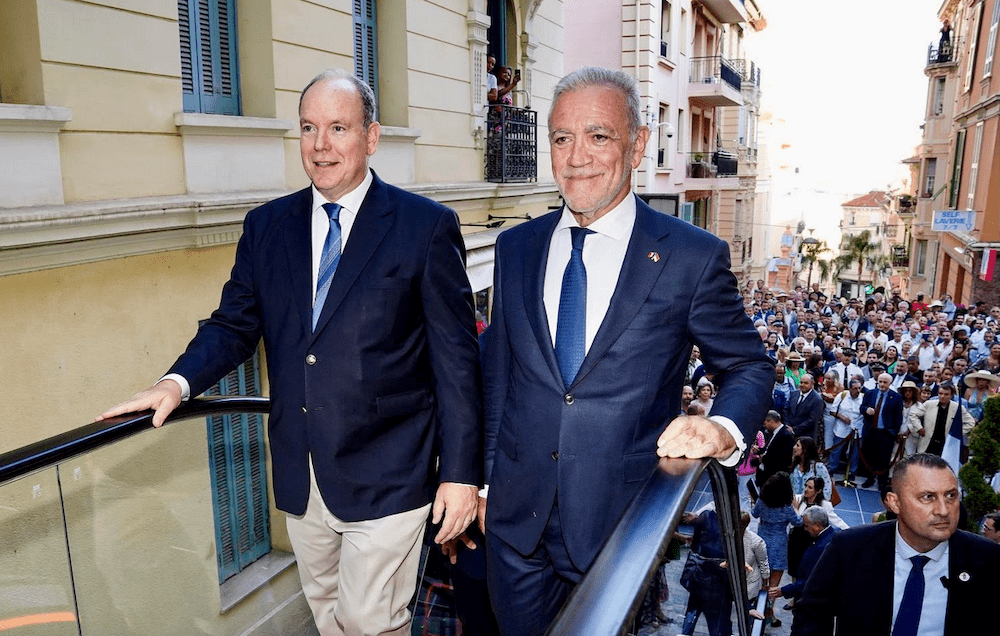 HSH Prince Albert and Gérard Spinelli, Mayor of Beausoleil. ©Communication Department / Manuel Vitali
The six new escalators take the total number of escalators that the Principality has financed to 10, as two escalators were installed in 2018 and two more earlier this year, thanks to a helpful sum of five million euros that was invested into this project by Monaco.
The new escalators are a welcome addition to Monaco's most neighbourly municipality, and are especially appreciated by Beausoleil's more senior citizens that would otherwise have to scale 458 steps to reach the top of their town.
Meanwhile, the network of electrically-assisted bicycles that is operated by the Compagnie des Autobus de Monaco has proven to be very popular, so much so that two more stations are set to be installed in Beausoleil.
Both of these developments successfully improve standards of living across Monaco and Beausoleil, while also making that much more of a difference in reducing greenhouse gases, and further solidifying Franco-Monegasque friendship.
Featured image: HSH Prince Albert inaugurates the Monabike station surrounded by Gérard Spinelli, Mayor of Beausoleil (on the left, in the photo) and Bernard Gonzalez, Prefect of the Alpes-Maritimes (on the right). ©Communication Department / Manuel Vitali