The popular boarding school event will take place at the Yacht Club on September 22 and will afford the opportunity for parents from Monaco and the surrounding area to find out more about many of the top UK independent schools.
Since starting out in 2006, and growing exponentially ever since in London, the show has spread to 15 key markets and has fine-tuned its approach over the years in order to provide the information that parents want to have in order to make such important decisions about their children's future.
Worldwide interest in British boarding schools continues to grow. There are currently 69,979 boarders in UK schools; 41 percent are from overseas families. The benefits of boarding at a leading British school are undisputed and importantly recognised by both university admissions teams and employers.
"For the Monaco market we have carefully refined the list of attending schools to ensure parents are put in front of the very best of British private education," the organisers say.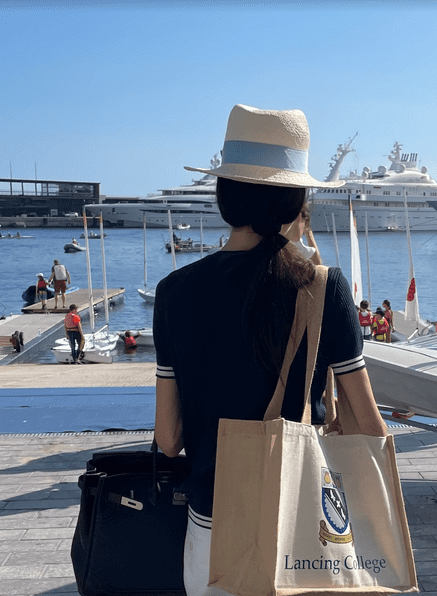 "The alumni these schools produce include business leaders, politicians, academics and athletes. These schools produce, high-achieving, well informed and confident alumni, who make excellent candidates for top UK and US universities.
"Supporting the exhibiting schools will be top educational consultants who will be available throughout the show, offering advice and guidance on finding the very best education for your child. Leading this will be William Petty, Director at Bonas MacFarlane, London's leading educational consultancy. William has been featured in publications including The Times, The Economist and Tatler, and has appeared in BBC Radio 4's Today programme.
"We are also pleased to announce that this year's show is being sponsored by Bonas MacFarlane, Barratt London, Modelex Education, Savills Monaco and Burgess Yachts."
There will be stands representing about 23 schools, including five or six that are not in the UK, the show's founder David Wellesley Wesley, told NEWS.MC.
"We try to encourage a broad spectrum of schools to take part, and, of course, there's an attainment level that parents want to know about," he said.
He also made the important point that schools provide continuity for their students when parents may be moving locations around the world for their careers or professional lives.
There are two panel sessions, one for 11+ and 13+ entrance during the morning, which starts from 10:30, and the other during the afternoon session that starts at 14:00 and is devoted to 6th form entrance. The show closes at 18:00, giving everyone attending a wonderful opportunity to find out more about the educational opportunities in the independent sector.
Parents can find out more and register for free at https://schoolsshow.co.uk/event/monaco