The fatal accident early on Saturday morning on the Lower Corniche close to Eze has had a huge knock-on effect on travel in and out of Monaco all weekend, and disruption is expected to last until well into Monday morning.
A 21 year-old man lost his life after his car left the road at very high speed between 05:00 and 06:00, broke through a wall, hit the power cables of the railway line below and ended up 25 metres below the road among the rocks next to the sea.
A mountain rescue team was called to inspect the wreckage and prepare the car to be lifted from its precarious resting place.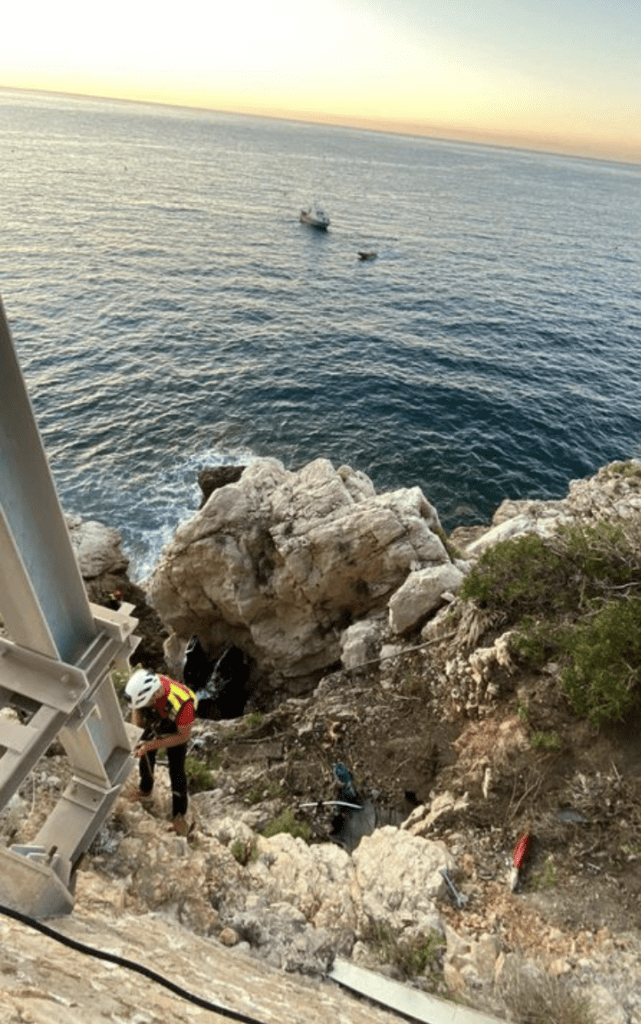 Trains were cancelled between Nice and Ventimiglia for much of Saturday with alternate traffic at other times. The number 100 bus was overwhelmed by would-be passengers and traffic in and out of the Principality severely delayed.
An autopsy will determine if the young man had taken drugs or was over the drink-driving limit.
PHOTOS: Top: Where the car left th road, centre, a specialist rescue worker descends to the site Courtesy of the Alpes-Maritimes Fire Service