The recently-delivered 44m super yacht Aria has been destroyed by fire off the coast of Formentera, Spain. The 20 million-euro vessel belonged to Italian motor parts tycoon Paolo Scudieri, who is the Ambassador for Tourism of Monaco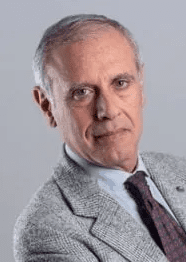 Paolo Scudieri
Mr Scudieri (62) is Chairman of the Adler-Hp Pelzer Group. He sits on the board of the Banco di Napoli and was a board member at Fincantieri.
The yacht was ordered in 2019 and delivered in July. Nine passengers and seven crew members were all rescued.
Gruppo Addler has more than 15,000 employees in 23 countries. Mr Scudieri is said to be worth 500 million euros.
PHOTO: Spanish Maritime Rescue