Wannenes, a relative newcomer to the Monaco auction scene, having opened its local office just two years ago, expects to double the value of sales over two days at the Monaco Yacht Club.
Wednesday, July 13, is devoted to jewellery. Among the standout items are a set of Kashmir sapphire and diamond earrings, which are expected to sell for between 400,000 and 600,000 euros, while an important Kashmir sapphire and diamond pendant is estimated at 180-200,000 euros.
An important platinum and diamond single stone ring is estimated at between 300,000 and 400,000 euros.
Teresa Scarlata, Director of the Monaco office, said that this summer's sale is smaller than last year's in terms of numbers, but with higher value items.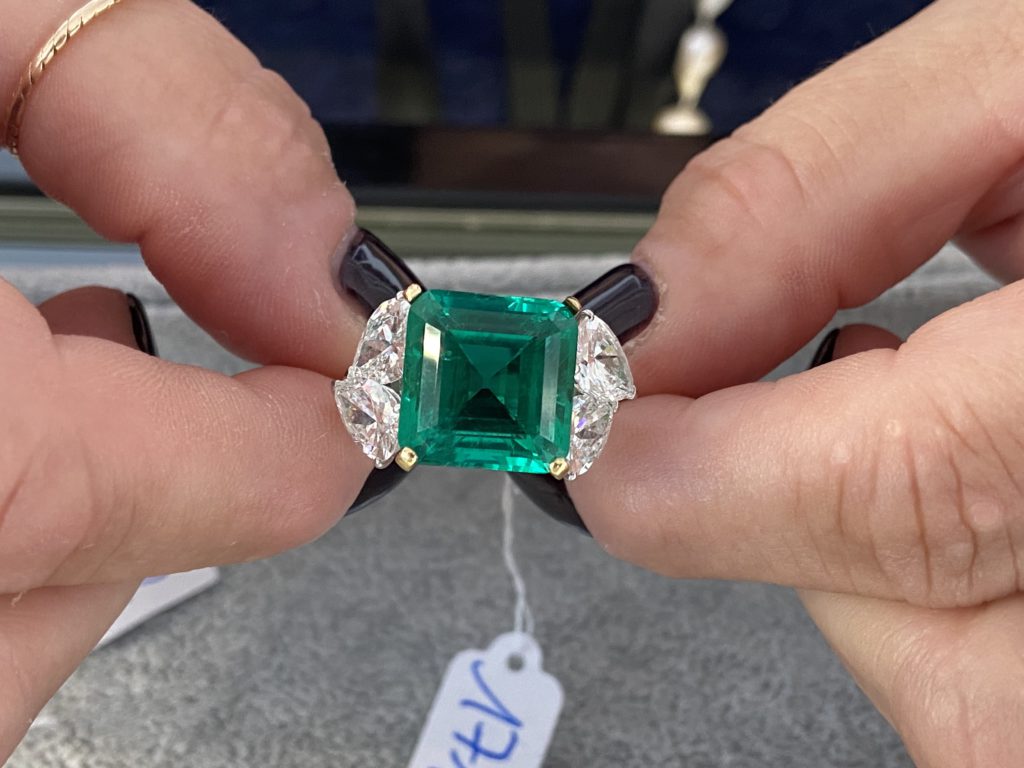 "This is a sale to be proud of," she said. The estimated total sales value is 2.2 million euros, about twice last year's sum.
The jewellery sale takes place at 15:00 and again at 18:00 at the Yacht Club.
In the watch department, Michele Rosa, Wannenes watch expert, said that two Rolex watches illustrate the transition in design philosophy.
A Padellone pink gold Rolex from the 1950s, an extremely rare timepiece as fewer than 300 were made, is expected to sell for between 150,000 and 250,000 euros, but could be a surprise during the auction on Thursday, July 14.
In contrast the sporty Paul Newman Daytona shows how Rolex embraced a sporty image. The estimate is 130k-230k.
"There is lots of competition in Monaco, so we have to go out and offer special watches," Michele said.
Again, Wannenes expects to double the value of watches sold compared to last year, making two million in total.
PHOTOS: Main, Michele Rosa holds the two Rolex watches mentioned in the article, and, centre, Teresa holds a very clear high-density 9.20 carat emerald, which is expected to fetch between 50 and 60k.